Santosh Shah makes to the Final Three of UK's Masterchef: The Professionals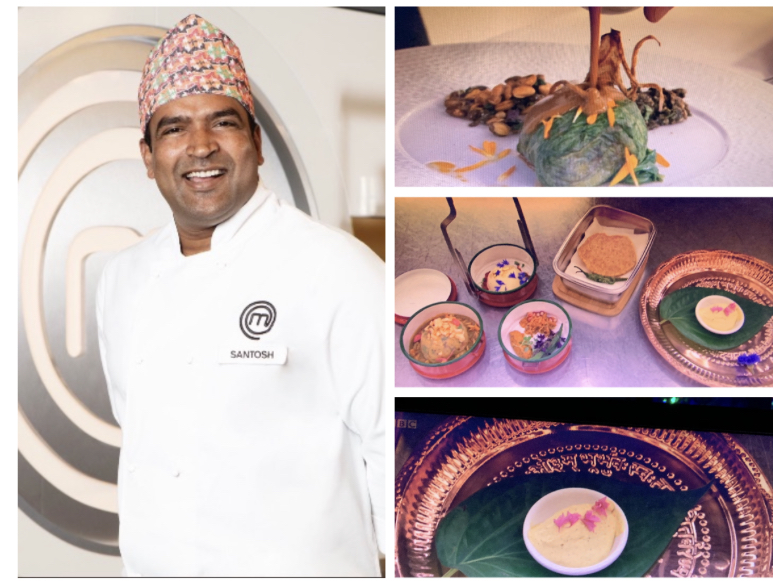 London – Nepali chef, Santosh Shah, has made to the Final Three of the UK's most prestigious cookery show, Masterchef: The Professionals, on BBC One. In Thursday's final, he will cook against two others, competing to be crowned Masterchef champion 2020.
In Wednesday's show, Santosh wowed esteemed chefs and the judges at the Chef's Table round. He cooked lamb marinated in spices with fermented mustard greens served with a bone marrow curry sauce with a mint paratha on the side.
The next round was the challenge round where the remaining chefs were asked to cook a dish for someone they love. Santosh, wearing a Nepali black hat (Bhadgaule topi)  cooked a meal for his mother, reminiscent of the days when he was 12 years old working as a laborer at a local canal in Nepal. At break time, his mother would bring him food and they would eat together. Santosh recreated these special moment by cooking a crab curry with Nepali fried rice, and a chocolate, raspberry and carrot pudding. He played music to make the judges feel like they were sitting at a river side in Nepal, and burned incense to represent the prayer that took place before eating.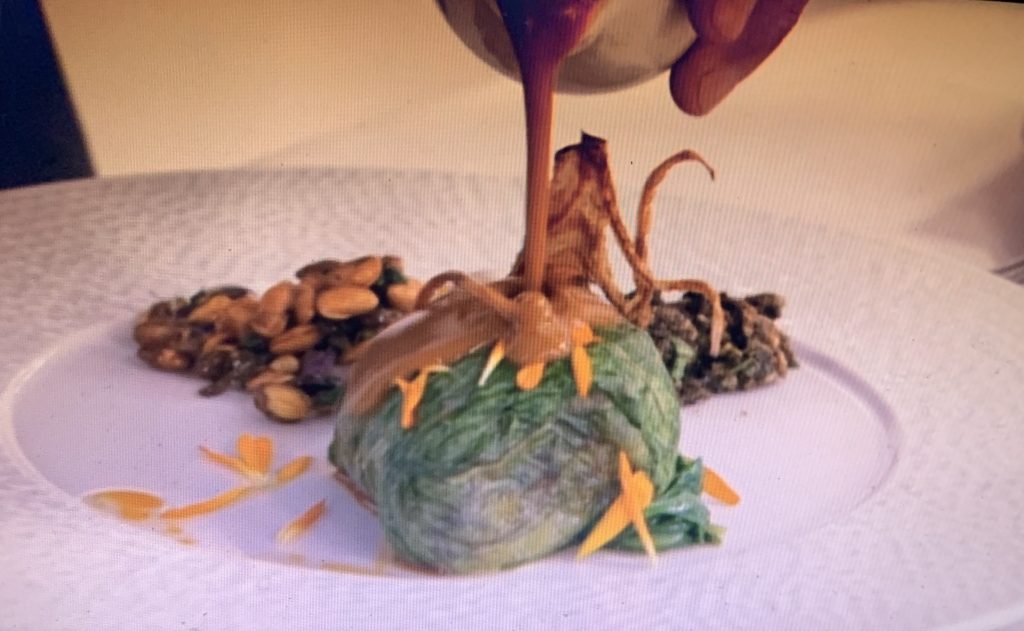 Yet again the judges were blown away with Santosh's creativity and use of spices. He made it through to Thursday night's final, where he will cook against just two other chefs for the title of Masterchef champion 2020.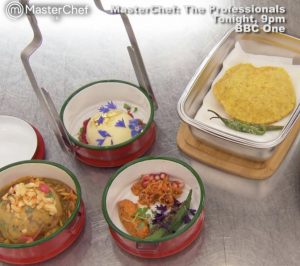 Santosh said, 'I am honoured and humbled to have made it to the final three chefs! What I am most proud of is being able to share Nepali cuisine with renowned chefs I have looked up to my whole life. Seeing Nepali food finally have its moment is a fantastic feeling, and I will make it my mission to continue spreading the message to the world about our wonderful cuisine and culture.'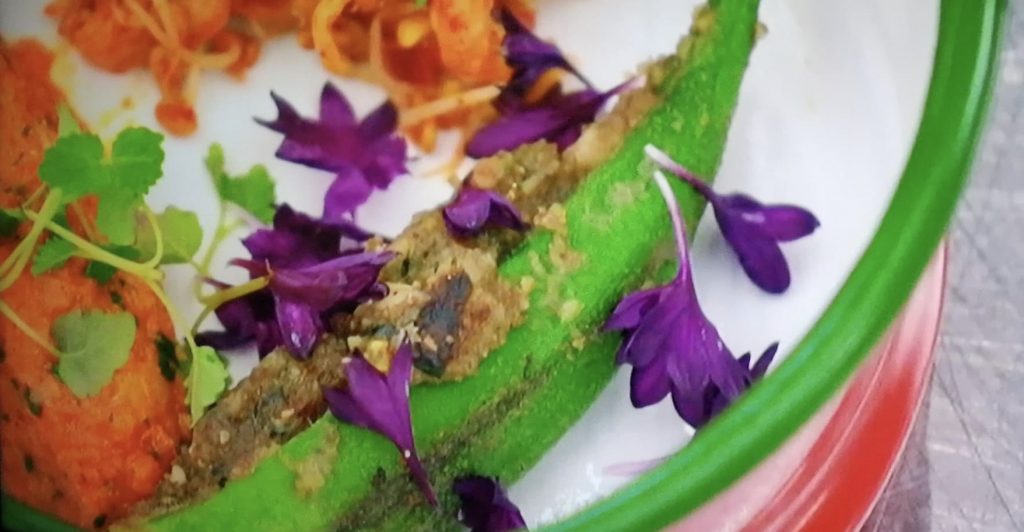 Stuffed Okra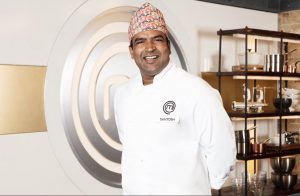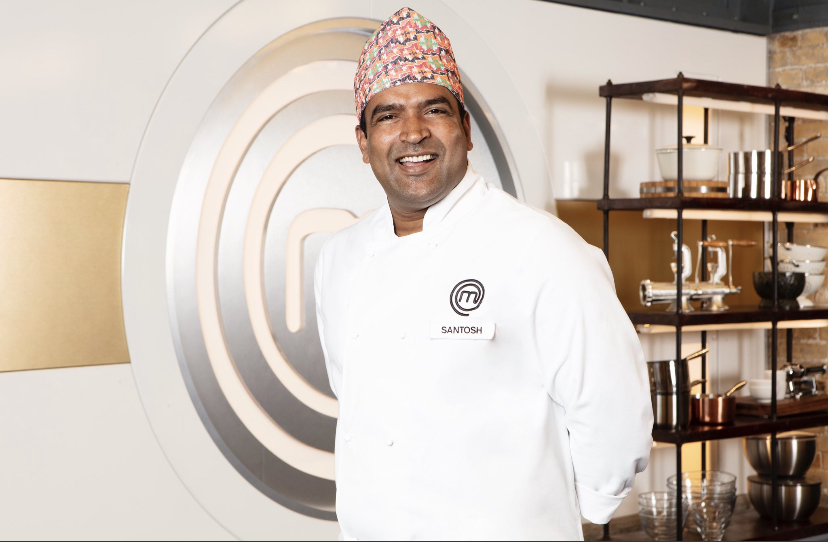 Watch Video :
MasterChef: Santosh's Lunchbox Tribute

The love that went into Santosh's culinary tribute to his mother was plain to see. What a story. ❤
Are you a cooking professional with a passion? Apply now for the next series of #MasterChefUK The Professionals. The link is in the comments.

Posted by MasterChef UK on Wednesday, 16 December 2020