Nepali chef, Santosh Shah, becomes 'Runner up' in the Masterchef Professionals finals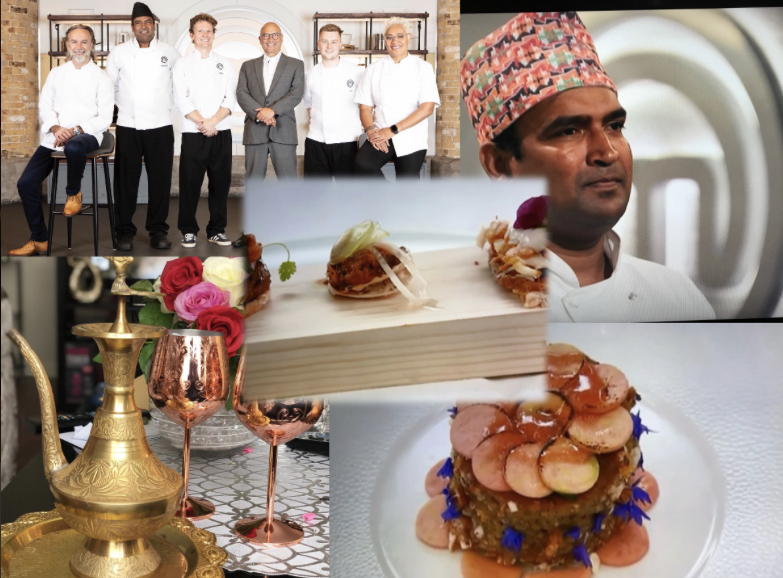 London – Nepali chef, Santosh Shah, has been declared 'Runner up' in the UK's most prestigious cookery show, Masterchef: The Professionals, on BBC One. On Thursday's finals, he cooked against two others, competing to be crowned Masterchef champion 2020.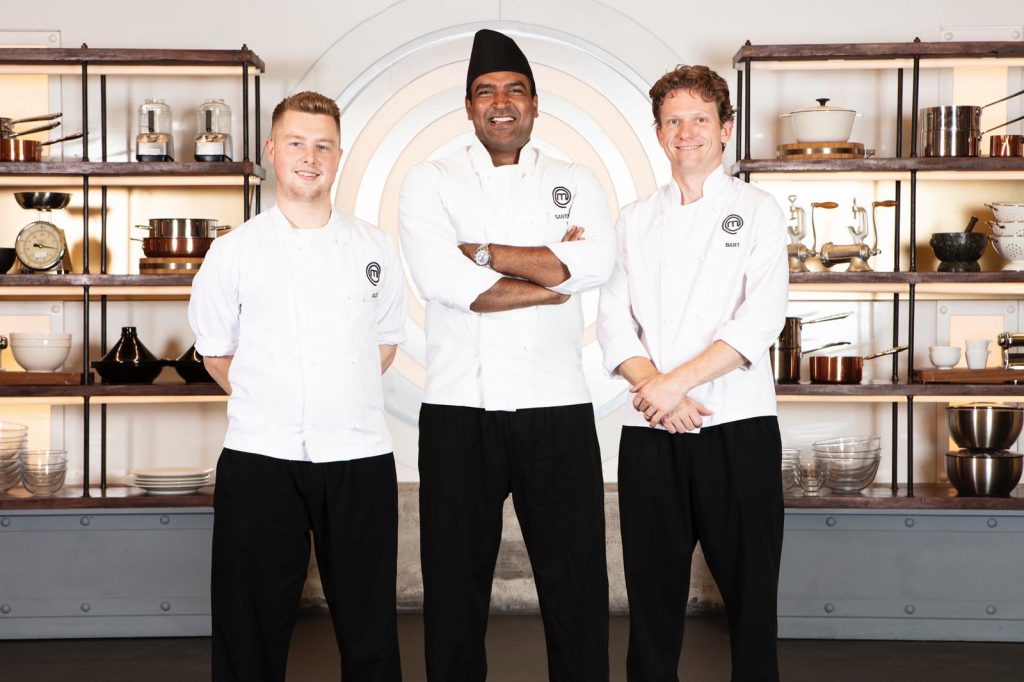 The title for the year 2020 was awarded to a 25-year British Chef Alex Webb  and two  other finalists, Santosh and a 33-year-old Dutch-chef, Bart van der Lee, who became the 'Runner up' for the title.
In final round of the show, Santosh cooked Khole ko saag (fenugreek leaf) , ranga ko  masu (buff meat), Aluko chokha (Nepali spiced mash potato) stuffed inside a specially made potato tube.
Similarly, as a canapé,  he made Chapati with crab, lamb brain fry, wild mushroom – paste kebab, amba, pitichyu cake with pudina as a dessert.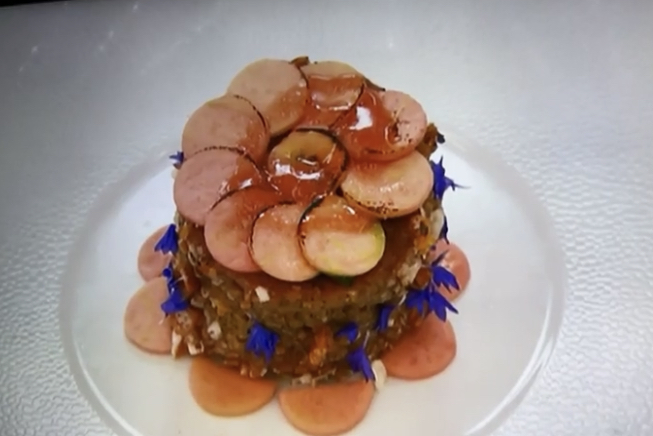 Pandav Mahato, Santosh's cousin from Siraha, Nepal, and his family members with a Nepali flag had gone to cheer up Santosh.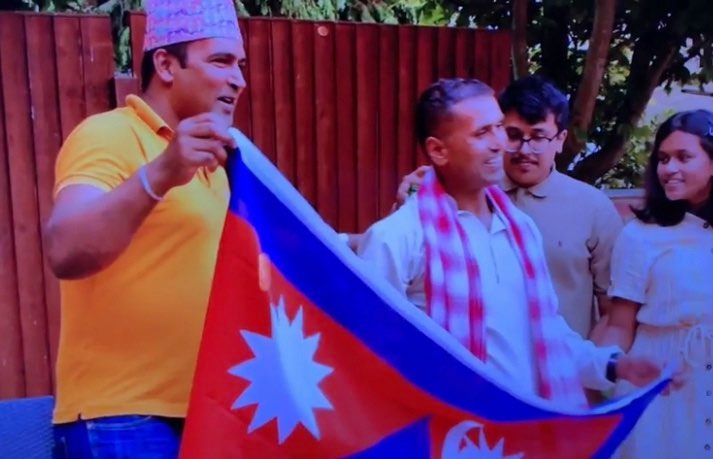 Chef with a Nepali hat 
Yet again the judges were blown away with Santosh's creativity and use of spices. He made it through to Thursday night's finals.
Santosh said, 'I am honoured and humbled to have made it to the first runner up ! What I am most proud of is being able to share Nepali cuisine with renowned chefs I have looked up to my whole life."
"Seeing Nepali food finally have its moment is a fantastic feeling, and I will make it my mission to continue spreading the message to the world about our wonderful cuisine and culture," he added.
I had 20 years of experience in Indian cuisine and probably could go through that route but I wanted to do something for my motherland by promoting Nepali food worldwide. I have been learning about Nepali food for the last couple of years and am still learning. I have a dream to get a Michelin star in the Nepali cuisine now," he added.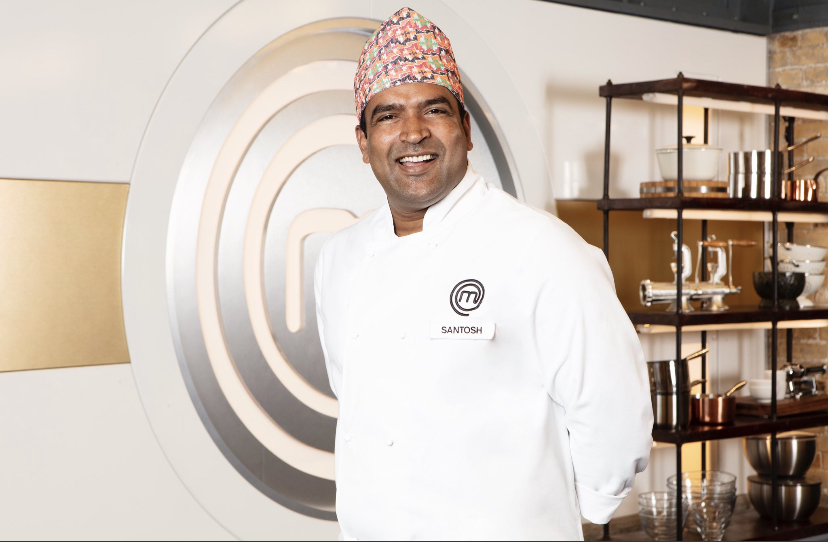 'Culinary Ambassador'
Santosh has already become a celebrity back home in Nepal. Leading Nepali media and TV channels have interviewed him as soon as he was selected for the Masterchef Professionals 2020 competition. The BBC News and other leading British media have also covered about him.
"I would like to congratulate Santosh for his extraordinary achievement," said Kul Acharya, a chef-turned entrepreneur and chairman of the Holy Cow Group based in London. "I would like to urge the Nepal government to nominate Santosh as Nepal's Culinary Ambassador to promote Nepali cuisine around the world."
Santosh's mum, who lives in a small village, in southern Nepal, said she was so happy to know about her son's achievements. "But for now I wish he gets married soon," she aded.
The 35-year-old Santosh, who is working as a Head Chef at the Cinnamon Group, London, told South Asia Time, "I plan to get married next year if I find a soulmate."