Nepal's Covid-19 tally hits 258,181 with 481 new cases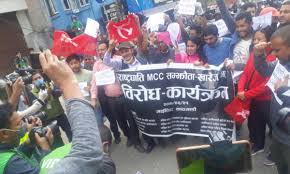 KATHMANDU: Nepal on Sunday reported 481 new cases of coronavirus infection from across the country. With this, the nationwide infection count has now advanced to 258,181.
Of the total infected, 179 were women and 302 were men.
Likewise, 731 people who were earlier infected with the virus are reported to have recovered in the past 24 hours as per the latest data provided by health ministry.
As of today, 249,863 individuals have recovered from the novel coronavirus infection. The rate of recovery, as such, is 96.8 per cent, the Himalayan times writes.
Nepal's active Covid-19 case count currently stands at 6,493.
Meanwhile, six more fatalities from the disease have taken the total death-toll to 1,825.