Nepal Pathibhara wildfire takes toll on red pandas' habitat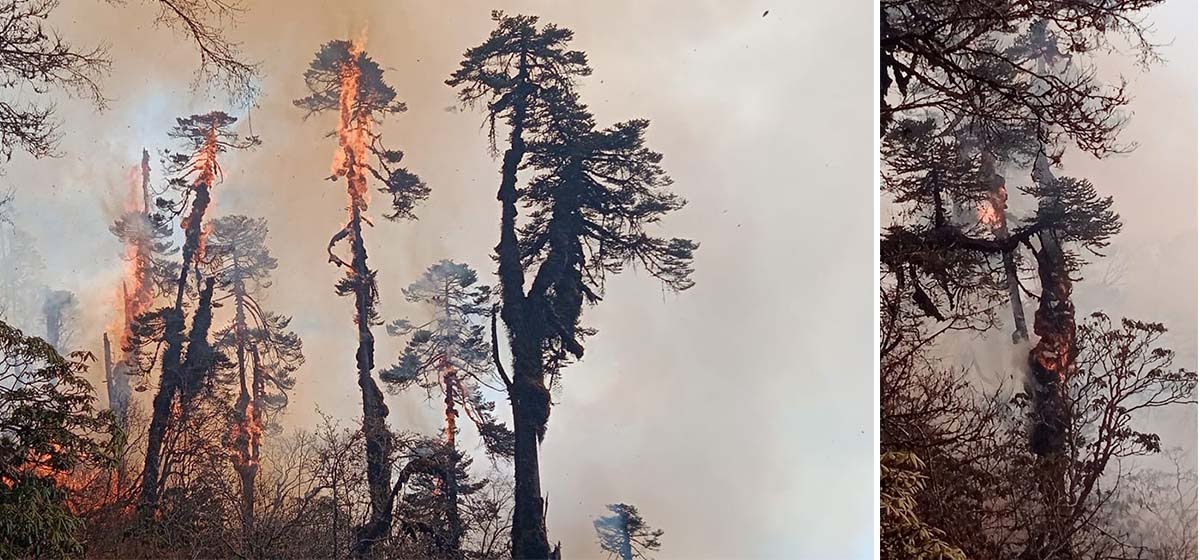 RSS, TAPLEJUNG: A fire that broke out at a community forest in Pathibhara region has still not come under control.
The forest fire, which started three days ago, has been raging at Simbu Community Forest in Phawakhola of Phungling Municipality.
A team of security personnel from Nepal Police, Armed Police Force, and Nepal Army have left for the area this morning to bring the fire under control, Chief District Officer Jharendra Prasad Chapagain, said.
Locals have also been mobilised in the area to douse the bush fire.
Pathibhara is a popular pilgrimage site in Taplejung district and also considered as the habitat of red panda.