Militants gun down 11 labourers in Pakistan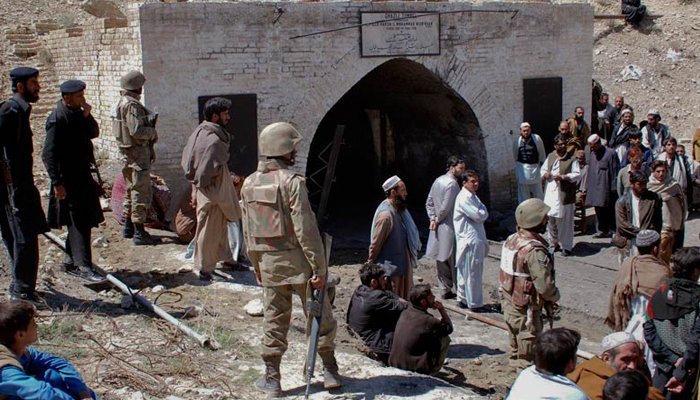 Quetta — At least 11 coal miners were killed in the Mach town of Balochistan's Bolan district early Sunday morning after militants abducted them and took them to nearby hills before opening fire at close range, Quetta deputy commissioner Murad Kasi confirmed.
The injured miners were shifted to Mach Hospital, said police.
Moazzam Ali Jatoi, an official with the Levies Force, which serves as police and paramilitary in the area, said the attack took place near the coal mine.
Jatoi said armed men took the coal miners to nearby mountains, where they opened fire on them. He said six of the miners were dead on the spot and five who were critically wounded died on the way to a hospital.
Jatoi said an initial investigation revealed the attackers identified the miners as being from the Hazara community and the gunmen took them away for execution, leaving others unharmed.
No group immediately claimed responsibility.
Television footages showed security troops surrounding a desolated mountainous area diverting traffic and guiding ambulances to pick up the bodies, the local media reported.
Security forces were also seen spreading out in the mountains to search for the perpetrators.
PM Imran Khan condemns 'cowardly inhumane act of terrorism'
Prime Minister Imran Khan took note of the incident, referring to it as a "cowardly inhumane act of terrorism". In a tweet, the prime minister called on the FC to use all resources at their disposal to find out who committed the terrorist act and bring them to book.