Pakistan arrests more than a dozen over Hindu temple attack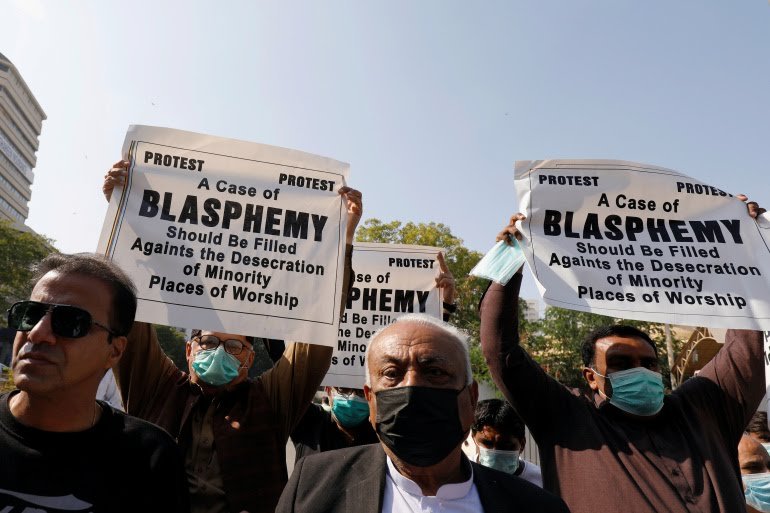 Islamabad — Police in Pakistan have arrested more than a dozen people in overnight raids a day after Shri Paramhans Ji Maharaj Samadhi, a Hindu temple, was set on fire and badly damaged by a mob in the northwestern province of Khyber Pakthunkhwa, officials said on Thursday.
The attack on the temple on Wednesday in the town of Karak, some 100km (62 miles) southeast of the provincial capital Peshawar, drew condemnation from human rights activists and the minority Hindu community, Aljazeera reported.
Local police said they detained 24 people in overnight raids and more raids were under way to arrest individuals who participated or provoked the mob into attacking the temple.
The attack happened after locals were ostensibly offended by a planned extension of the temple, which has been under renovation for years.
The temple had been badly damaged in attacks in 1997 and provincial authorities had only carried limited renovation had been done on it until the Supreme Court ordered a full refurbishment was ordered by the Supreme Court in 2015.
The Hindu community – which comprises less than 2 percent of Pakistan's 200 million people – had planned to extend the temple as part of the renovations, according to District Police Chief Irfanullah Khan, who spoke to AFP.
He said a house adjacent to the temple had been bought by the community and was being renovated, offending locals who denounced the move, saying the 2015 Supreme Court decision had been on condition that the temple would not be expanded.