Turkey seeks to boost South Asia ties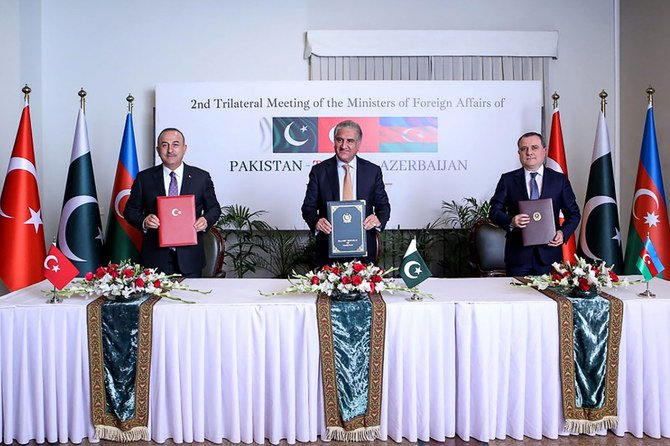 Arabnews — In August 2019, Turkey launched its "Asia Anew" initiative, which was inaugurated by Foreign Minister Mevlut Cavusoglu in a bid to boost the country's cooperation with Asian countries in a variety of areas, including defense, economy, investments, and culture. Under this vision, Ankara has fixed its eyes on strengthening its relations with South Asian countries, namely Pakistan, Bangladesh, and even India.
Turkey's rebranding of its South Asia interests was influenced by a combination of several factors related to the domestic and international contexts. At the domestic level, the ideological approach of the conservative government in Ankara influenced the foreign policy orientation toward the South Asian countries. At the global level, structural changes in the international balance of power, which had shifted toward rising non-Western actors such as China, Russia and India, pushed Ankara to recalibrate its policy in accordance with the presence of these actors. Moreover, the widening of the gap between Turkey and its Western allies had forced it to diversify its security and economic relations. In this sense, while courting Russia and China, Ankara had also rolled up its sleeves to draw advantage from the struggle for global and regional leadership between India, Pakistan and China.
Turkey's engagement with key Asian countries through Asia Anew has involved its soft power assets, conflict resolution methods, economic tools and defense industry. Bangladesh, Pakistan and India are the key countries due to their booming economies and strategic importance. In this respect, it is significant to consider Cavusoglu's recent visits to Pakistan and Bangladesh.
Turkey's top diplomat this week made a three-day trip to Pakistan, where he also participated in a second trilateral summit with Pakistan and Azerbaijan. In recent years, Ankara has boosted its ties with Islamabad in several fields, mainly political, defense and economic. Cultural ties pumped through soft power tools have also helped them further their relationship.
One of the dimensions of the Turkish policy toward Pakistan is the Kashmir issue. While cozying up with Islamabad, Turkey avoids openly condemning India. However, President Recep Tayyip Erdogan's speech at the UN General Assembly in September 2019 was not well received by New Delhi. He said that the international community had not paid "enough attention" to the Kashmir conflict. In order to show his displeasure, Indian Prime Minister Narendra Modi canceled his two-day official visit to Turkey that was scheduled for the following month.