India to provide one million doses of COVID-19 vaccines to Nepal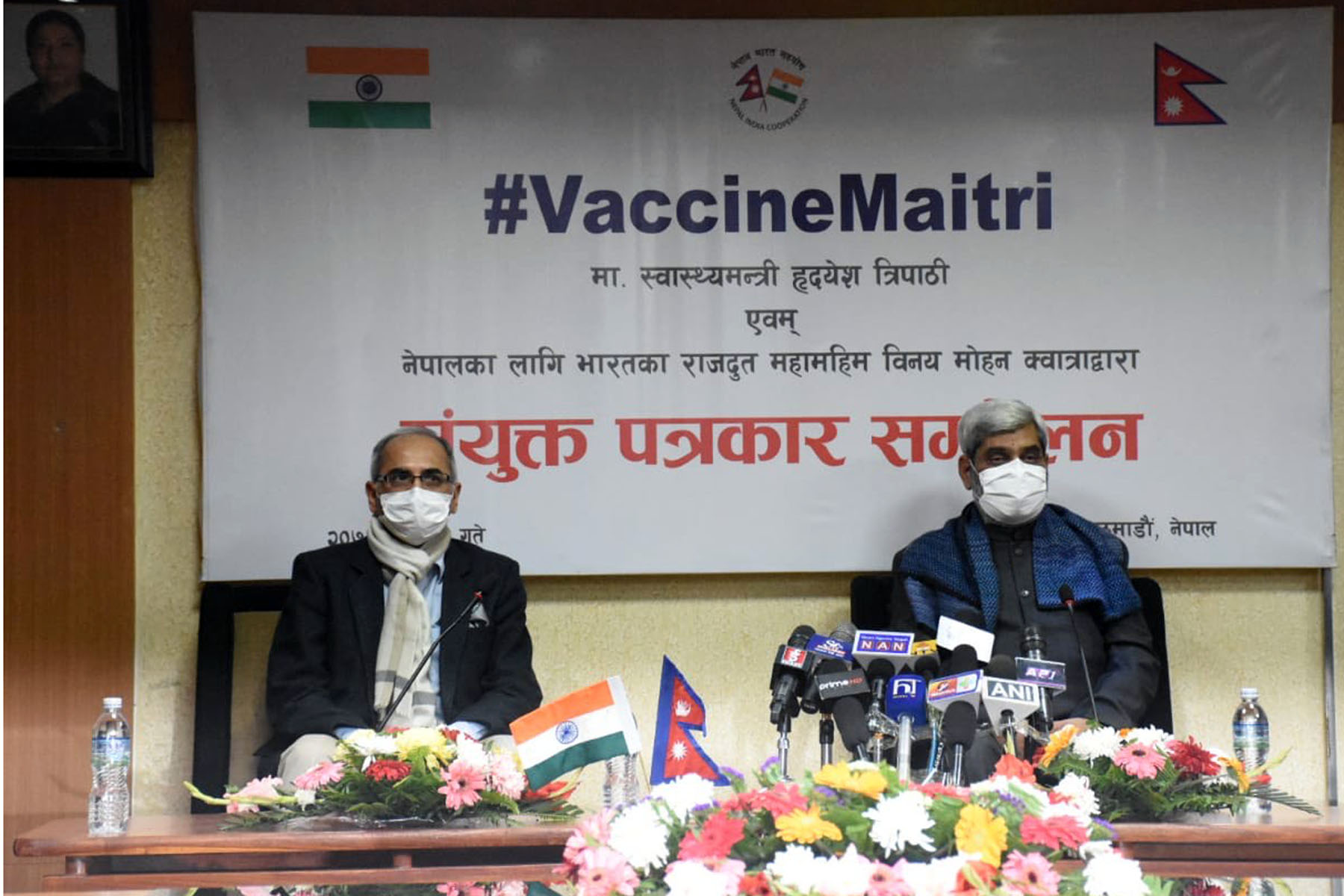 Kathmandu — The government of India has provided one million dosages of COVID-19 vaccines to Nepal.
Speaking at a joint press meeting of the Ministry and the Embassy of India in Kathmandu, Health Minister Tripathi said that the Indian government has provided one million COVID-19 vaccines to Nepal.
According to him, the first installment of the vaccines will be shipped on Thursday.
Minister Tripathi said the vaccines will be given to frontline health workers, employees and security personnel in the first phase.
It should be noted that Nepal had given a conditional approval to use Serum India Institute's AstraZeneca Covishield on Friday.
Likewise, Indian Ambassador to Nepal Vinay Mohan Kwatra said the first first installment of the vaccines to Nepal will be shipped tomorrow.
India has stated earlier that it will provide COVID-19 vaccines under grant assistance to Bhutan, Maldives, Bangladesh, Nepal, Myanmar and Seychelles from Wednesday, and that shipments will be sent to Sri Lanka, Afghanistan and Mauritius as well on receipt of necessary regulatory clearances.
In a tweet, Prime Minister Narendra Modi said India is deeply honored to be a "long-trusted" partner in meeting the healthcare needs of the global community and that supplies of the vaccines to several countries will commence on Wednesday, and more will follow in the days ahead.