Obamas to make a movie based on Tenzing Norgay, the first person to climb Mt. Everest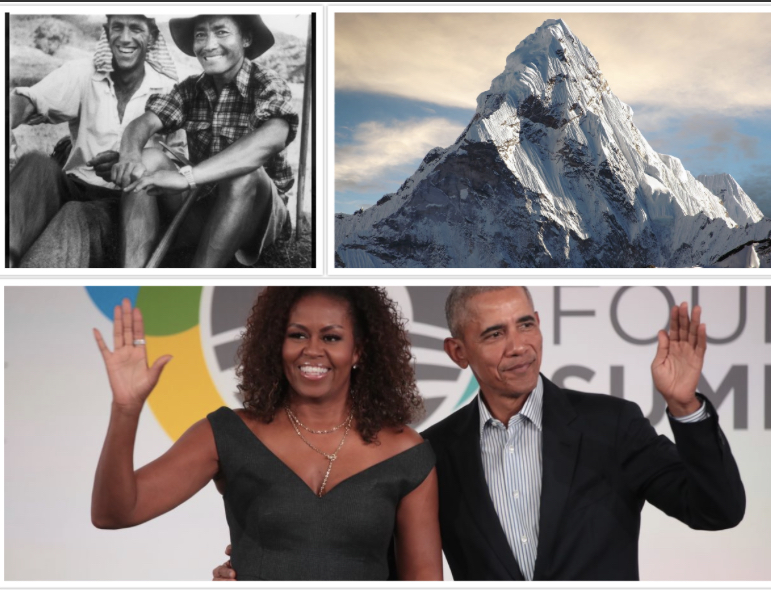 London  — Former US President Barack Obama is all set to make a film on Tenzing Norgay Sherpa, who conquered the world's highest peak, Mount Everest, for the first time.
The production company of Barack and Michelle Obama, Higher Grand Productions, will produce the film in collaboration with Netflix.
The film 'Tenzing' will be directed by BAFTA nominee Jennifer Peedom (Sherpa), who has spent years on Everest herself.
According to the Netfilx website, 'Tenzing' will be a feature film based on a true story of Tenzing Norgay, a Nepali Sherpa who first reached atop the summit of Sagarmatha, the highest peak in the world, along with Sir Edmund Hillary of New Zealand.
Academy Award nominee and BAFTA winner Luke Davies (Lion) has written the script based on the book "Tenzing: Hero of Everest" by Ed Douglas.
Sherpa and Hillary successfully climbed Mt. Everest together for the first time on May 29, 1953.
Born and raised in Tengboche, Solukhumbu, in Nepal, Tenzing conquered Mt. Everest at the age of 39.
He died on May 9, 1986 at the age of 72 in Darjeeling, India.
It has been reported that former US president Obama has been reading many stories and listening to screenplays in the last few months.
Meanwhile, in 2021, Obamas' production company has announced six new projects and collaborations with Netflix.
Obamas' 'Tenzing' will be made public through Netflix.