Support Nepal UK elects its new team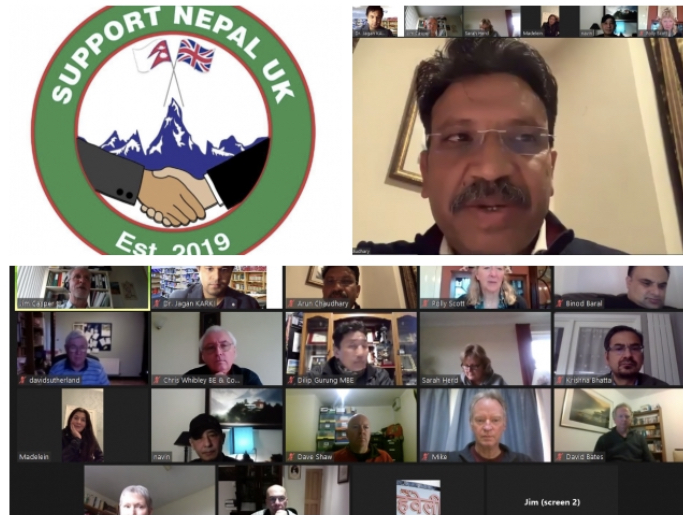 London – The Support Nepal UK, a charity organisation working to support health, education and tourism in Nepal by promoting U.K.-Nepal friendship, has commenced its first annual general meeting (AGM) on Wednesday.
The AGM has re-elected Polly Scot as President of the organisation,  Jim Casper as Secretary and Dilip Gurung MBE as Membership Secretary of the organisation.
Similarly, Lee Kelly has been elected as Treasurer and Dave Shaw as Social Media Coordinator of the Organisation.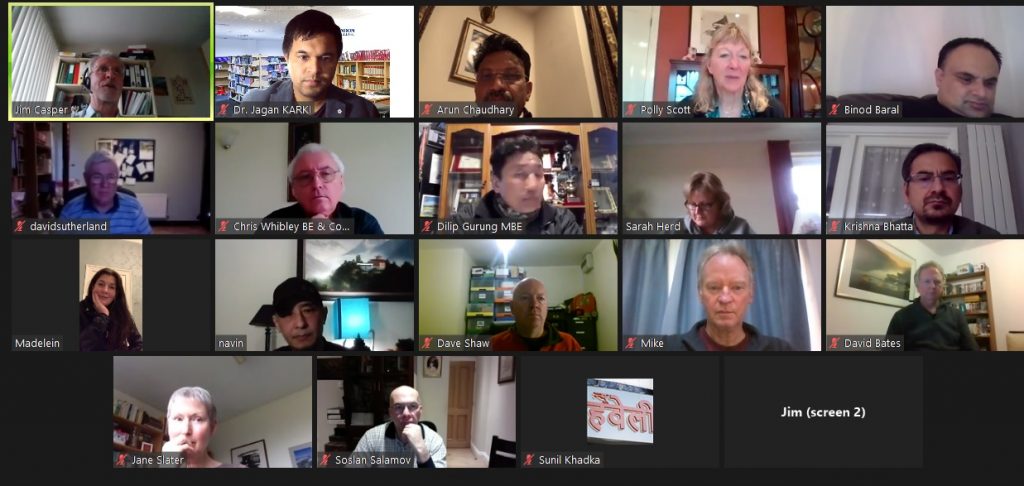 James Casper, Rosalind Scott, Blanche Morrisey, Michael Adamson and Sarah Herd have been reelcted as  Trustees of the organisation . Similarly, Binod Baral has been nominated as a food and hospitality coordinator.
Members of the organisation, Davis Bates, Madeleine , Mary Hawlett, Sarah Hurd , Mary Howlett, Sunil Khadka , Krishna Bhatta , Soslan Salamov, Jane Salter , and  Dr. Jagan Karki, were present in the meeting.
The program was chaired by Patron of the Support Nepal, Arun Chaudhary – a leading businessman and industriliast of Nepal.
During the meeting, Mr Chaudhary congratulated the newly elected executive committee members and thanked all the team for nominating him as patron of the organisation. He also pledged to donate £1,500 required to complete the construction of the Welfare Centre being constructed by the Charity in Syangja district, Nepal. "It is my pleasure and honour to join in the efforts of British friends to help communities in Nepal," he said .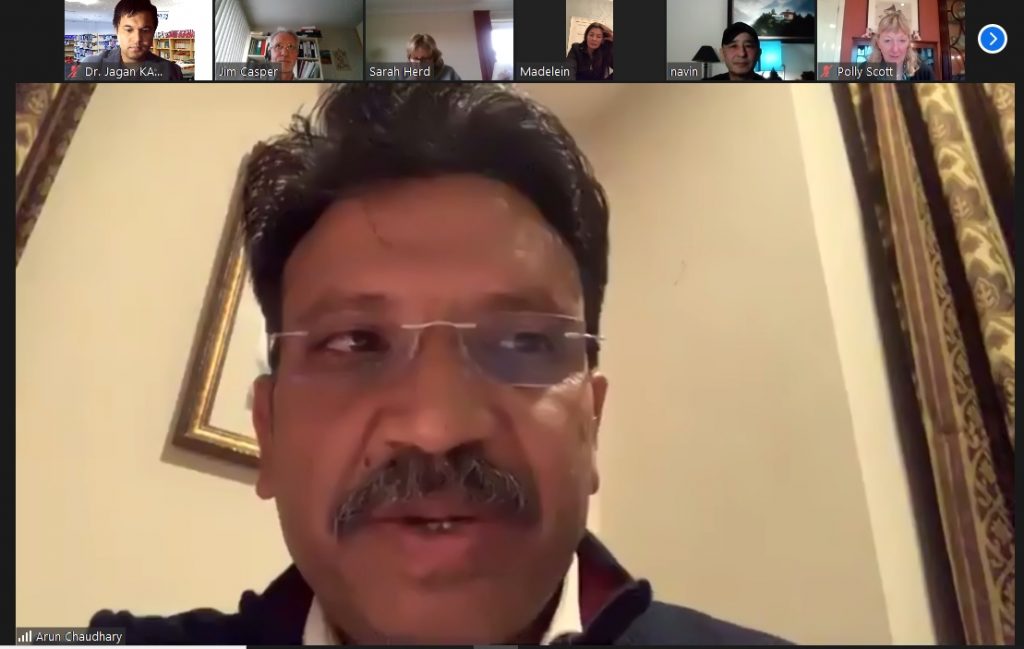 Meanwhile, senior Rotarians  David Sutherland  and Chris Whibley, have pledged to cover the cost of  fixture, fittings and furniture at the Welfare Centre.
Support Nepal was officially registered as a charity in the UK in 2019.  "The first dream project of Support Nepal — a Welfare Centre at a rural village of Syangja district in West Nepal will be completed shortly ," said Navin Gurung, Founder and International coordinator of Support Nepal UK.
Support Nepal aims to work for community development activities in Nepal  through sports, health and educational campaign . It also aims to promote community tourism and rural health services in Nepal.