After having first dose Dalai Lama urges people to get Covid vaccine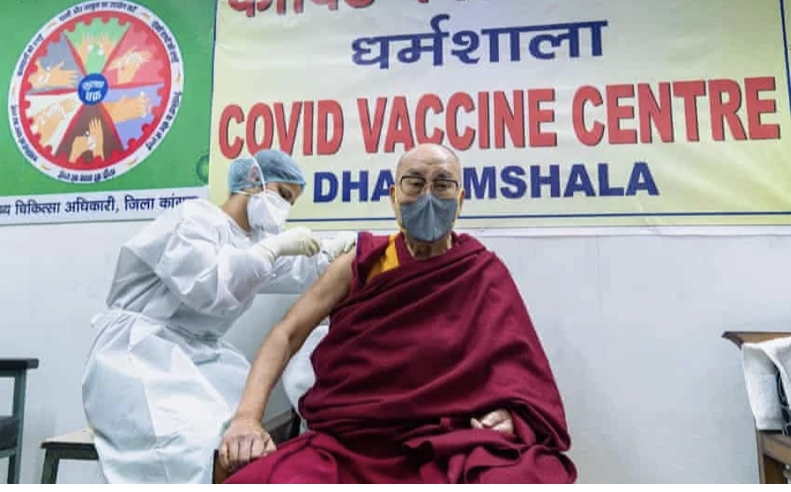 Dharamsala — Tibetan spiritual leader the Dalai Lama was administered the first dose of anti-coronavirus vaccine at Zonal Hospital in Himachal Pradesh's Dharamsala on Saturday morning.
The Dalai Lama's office thanked the the Government of India and the Himachal Pradesh dispensation for facilitating the first dose of the vaccine for the spiritual leader.
Tibet's spiritual leader, the Dalai Lama, has encouraged people to get vaccinated as he receives the first shot of a jab against the coronavirus.
"In order to prevent some serious problems, this injection is very, very helpful," the 85-year-old said after being inoculated on Saturday at a hospital in the north Indian town of Dharmsala.
"More people should have the courage to take this injection," he added. ( Agencies )