Is India witnessing second wave of Covid-19?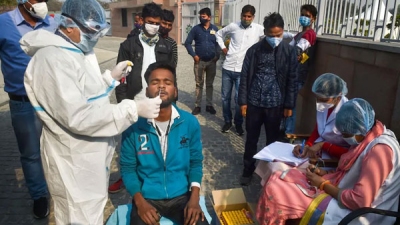 New Delhi —Amid the ongoing vaccination drive, several states in India are witnessing a surge in Covid-19 cases since late February and early March. According to exerts, it appears that the second wave of the pandemic is here. Also, the speed of the spread is comparable to the first wave.
Total cases have now risen to 11.41 million, the highest in the world after the United States and Brazil. Deaths increased by 131 to 158,856 in the past 24 hours, data from the health ministry showed.
The government has blamed crowding and a general reluctance to wear masks for the spike, ruling out mutations of the virus as a factor, unlike in the West.
India's worst affected state, Maharashtra, on Monday ordered cinemas, hotels and restaurants to limit guests to half of capacity until the end of the month. Weddings and other social events will also have limited attendance.
Maharashtra has also locked down some districts.