Mt Everest-bound Bahraini prince probed over COVID vaccine 'gift'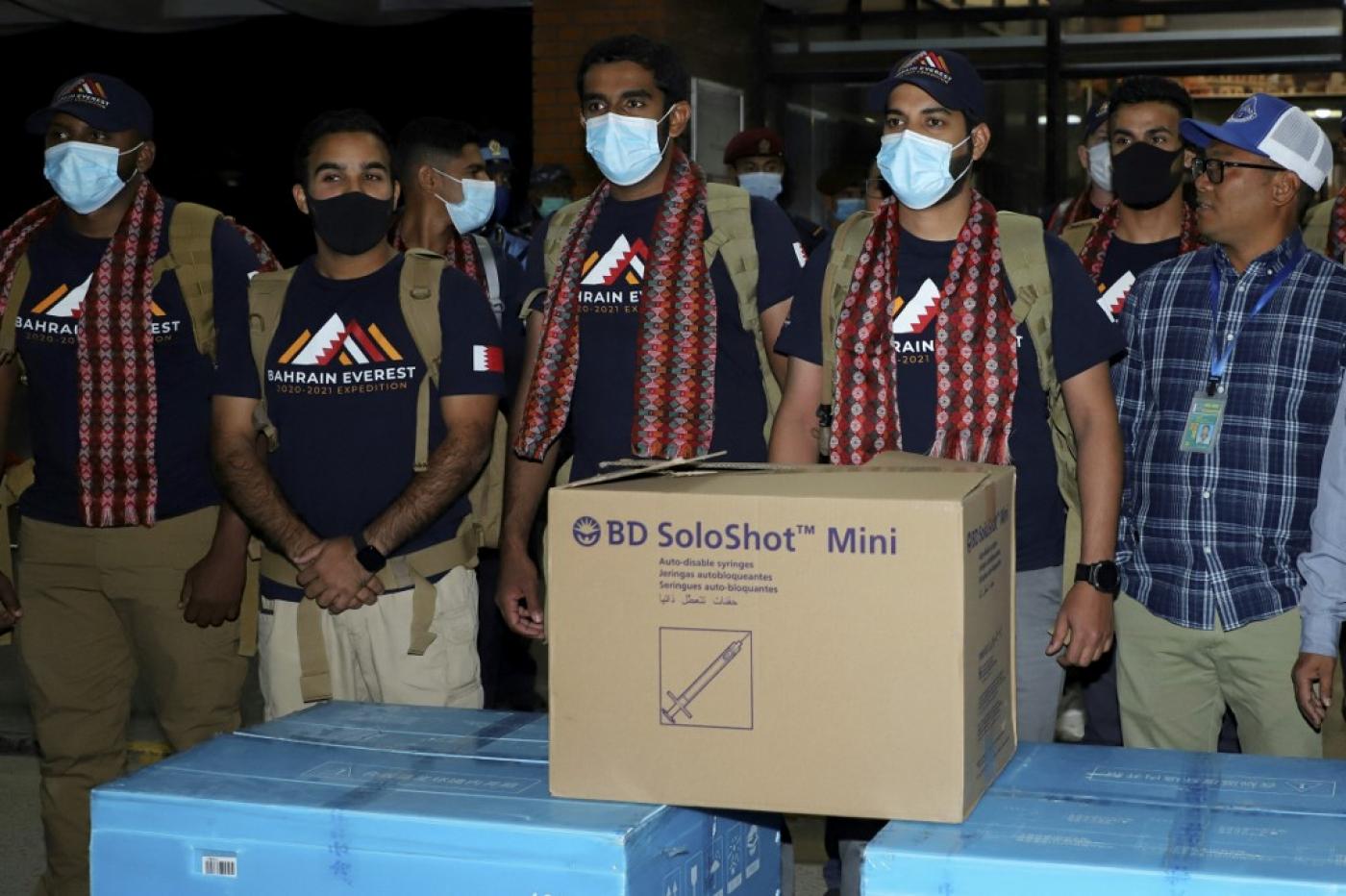 Kathmandu — Nepalese drug regulators are reportedly investigating a gift of 2,000 Covid-19 vaccine doses brought to the country by a Bahraini sheikh who flew in to climb Mount Everest.

Sheikh Mohamed Hamad Mohamed Al Khalifa arrived in Kathmandu on Monday night with 15 others including three British nationals to climb the world's highest mountain as part of a Bahrain Defence Force.

In a photo published on the "Bahrain Everest" Instagram page on Monday, the climbers were seen in front of a Bahraini jet with two large blue boxes.
"The blue containers at the front contain 2000 doses of vaccines that the Kingdom of Bahrain has donated to the village of Samagaun, Nepal on orders of HH [Sheikh] Nasser bin Hamad Al Khalifa," the picture's caption reads.
Nepal's medicines regulator said it launched a probe into how the vaccines were imported into the country without a licence or prior knowledge of the health ministry.
"We have deployed a team of drug inspectors to investigate how the vaccines were brought into the country without any prior approval," Bharat Bhattarai, director-general of Nepal's Department of Drug Administration (DDA), told the Kathmandu Post.
"We did not know that vaccines were being imported from Bahrain."
A DDA spokesman told AFP the donation "did not meet the required procedure" of Nepal's inoculation campaign, which is currently prioritising individuals over 65 years of age.
"We are investigating and will take a decision on whether it can be used," the spokesperson added, referring to the vaccine doses.
Sayed Ahmed Alwadaei, director of the Bahrain Institute for Rights and Democracy (BIRD), said the Gulf monarchy was using Covid-19 vaccines as "a PR opportunity" and had "waded blindly into an unnecessary diplomatic dispute".
"This misguided act of philanthropy is indicative of a regime that assumes its wealth gives it the right to run roughshod over the laws of a sovereign state, potentially spoiling vital vaccines in the process," he told,  Middle East Eye writes.
The apparent donation also comes months after local leaders renamed a 5,200-metre (17,000-foot) mountain the Bahrain Royal Peak during a previous climb of the 8,163-metre (26,781-foot) Mount Manaslu and the 6,119-metre (20,075-foot) Lobuche last October.