One in three BME workers say they have been unfairly turned down for a job: TUC poll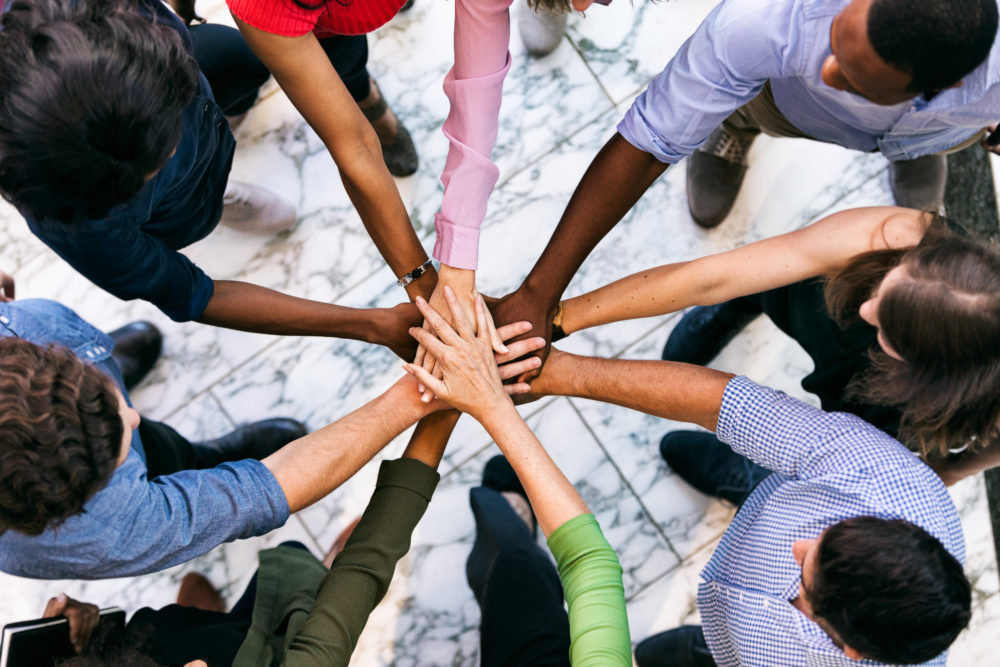 London — One among three ethnic minority workers have been unfairly turned down for a job, compared to just one in five (19 per cent) white workers, according to new research by the TUC.
More ethnic minority workers also report being unfairly overlooked for a pay rise than their white counterparts (29 per cent compared to 22 per cent) or a promotion (28 per cent compared to 21 per cent).
Previous analysis by the TUC earlier this year revealed that the unemployment rate for ethnic minority workers has risen at more than twice the rate of white workers, increasing almost two-thirds from 5.8 per cent to 9.5 per cent between the last quarter of 2019 and the last quarter of 2020.
Insecure work 
BME workers are twice as likely as white workers (20% compared to 11%) to say that they have been kept on insecure contracts when colleagues have not.
Previous TUC analysis has revealed that BME women are twice as likely as white workers to be employed in insecure jobs. One in eight (12%) BME women are in insecure jobs compared to one in 16 (6%) white women and one in 18 (5%) white men. And one in 11 (9%) of BME men are employed in insecure work.
Many of these roles are in vital frontline services like health and social care.
Lack of career progression  
BME workers are around twice as likely to prioritise a job with career progression (21% compared to 11% for white workers) and training opportunities (15% to 8%). The TUC suggests that BME workers are less likely to have access to development opportunities in their current roles.
And the research also shows that one in seven (15%) BME workers have been told by their employer that their job may be at risk if they do not accept worse conditions or reapply for their job, compared to one in 13 (8%) white workers.
Unemployment
Analysis published by the TUC in late February revealed that the unemployment rate for BME workers has risen at more than twice the rate of the unemployment rate for white workers.
The analysis of figures from the Office for National Statistics (ONS) reveals that the BME unemployment rate shot up from 5.8% to 9.5% between the final quarter of 2019 and the final quarter of 2020 – an increase of nearly two thirds.
TUC General Secretary Frances O'Grady said: "The pandemic has shone a spotlight on the racism faced by BME workers around the country.
"BME workers are far more likely than white workers to be turned down for jobs, pay rises and promotions. And they are more likely to be in low-paid, insecure jobs, with fewer rights and a greater risk of being exposed to coronavirus.
"Ministers must tackle the structural racism that exists within our economy – and wider society – once and for all."
The TUC has launched an anti-racism task force, chaired by NASUWT General Secretary Dr Patrick Roach, to lead the trade union movement's renewed campaign against racism at work.
At the Black workers' conference this weekend, the task force will engage with BME workers across the UK to hear about their experiences.
Dr Patrick Roach said: "The evidence of racism at work is incontrovertible.
"Black workers have been denied the opportunities to secure decent, rewarding and secure jobs, and this situation is getting worse as a result of the adverse economic impact of the Coronavirus pandemic.
"Structural racism is holding back communities and blighting life chances.
"A national plan is needed urgently to end racial disparities in employment by addressing the root causes head on."
The TUC is calling on government to act now to challenge structural racism in the UK and: 
Introduce mandatory ethnicity pay gap reporting and make employers publish action plans to ensure fair treatment for BME workers in the workplace.
Ban zero-hours contracts and strengthen the rights of insecure workers – which will have a positive impact on BME workers.
Publish all the equality impact assessments related to its response to Covid-19 and be fully transparent about how it considers BME communities in its policy decisions.