The UK Indian diaspora raised more than £100,000 within an hours to fight against Covid-19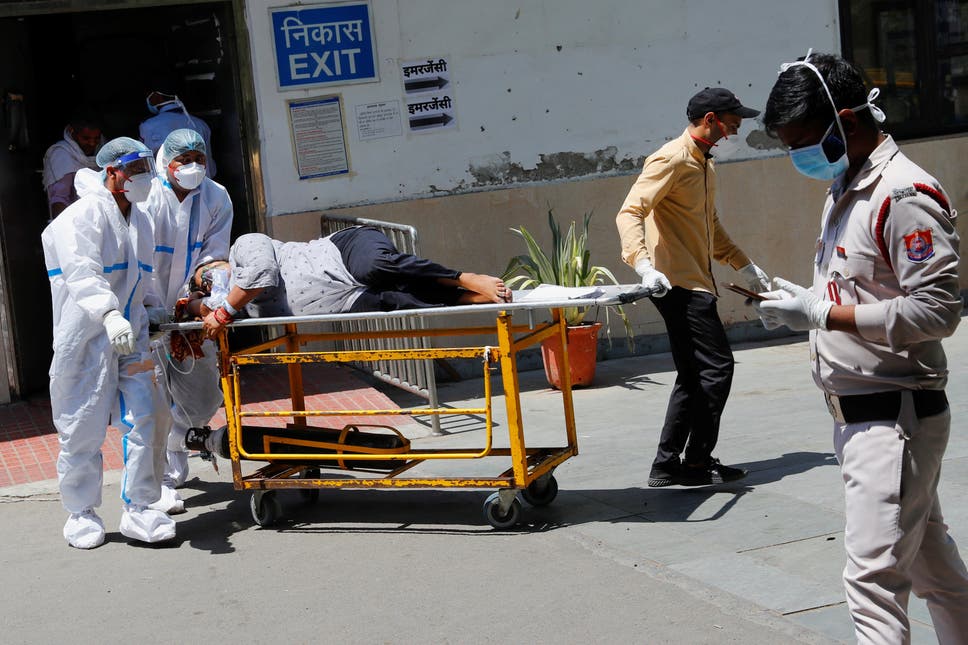 LONDON– The UK Indian diaspora raised more than £100,000 (Rs 1 crore) within hours to help India win its deadly Covid-19 battle.

A GoFundMe appeal set up by Amit Kachroo and two others to supply India with oxygen concentrators had by Sunday night reached £1,00,000 from just 1,800 donors.
The appeal read: "Since lack of oxygen supply has been a limiting factor, we would like to contribute as many Oxygen concentrators as we can procure from various sellers and send it to India to aid in recovery and ease the burden on already stretched resources. Oxygen concentrators need just a 220V power supply to purify oxygen from ambient air by filtering out nitrogen. Every contribution no matter how big or small counts.
Time is of essence and we would like to raise these funds by Monday morning UK time to ensure that we can get hold of all supplies that are available."
In the Facebook group, Indians in 
London
, many PIOs worried sick about loved ones back in India, shared contact numbers of UK courier companies and companies selling oxygen concentrators in the UK including links to supplies on Amazon and discussed how to put them together in one container and ship them to India all at once within days.
Various charities launched emergency appeals over the weekend too as the true scale of the disaster became apparent, Times of India writes.

The British Asian Trust launched an 'India Covid-19 emergency appeal' on Virgin Money and JustGiving websites which had raised £1,500 in 24 hours. Lord Gadhia, a trustee of the Trust, said: "We are getting a lot of enquiries from the UK Indian diaspora about how they can help in the current situation.
The British Asian Trust works with some long-standing and highly reputable delivery partners like Jan Sahas and Goonj to reach the frontline. In the last campaign during the first lockdown in India we raised £1 million in our Covid-19 emergency appeal. This time around, we will assess the most pressing requirements and act accordingly."

The BAPS Shri Swaminarayan Mandir in London, known as Neasden Temple, launched The BAPS India Covid Emergency to provide critical health care and support to the vulnerable.

A petition on change.org started by British Indian Rohit Kotecha, addressed to Boris Johnson, had garnered just under 2,000 signatures within hours. "I would urge the UK government to, as a matter of urgency, procure and send life-saving oxygen along with any other equipment/expertise that is available to assist in the current emergency, regardless of whether a formal request has been made," it said.