Help Nepal to fight against the Covid-19 Dr Jagannath Sharma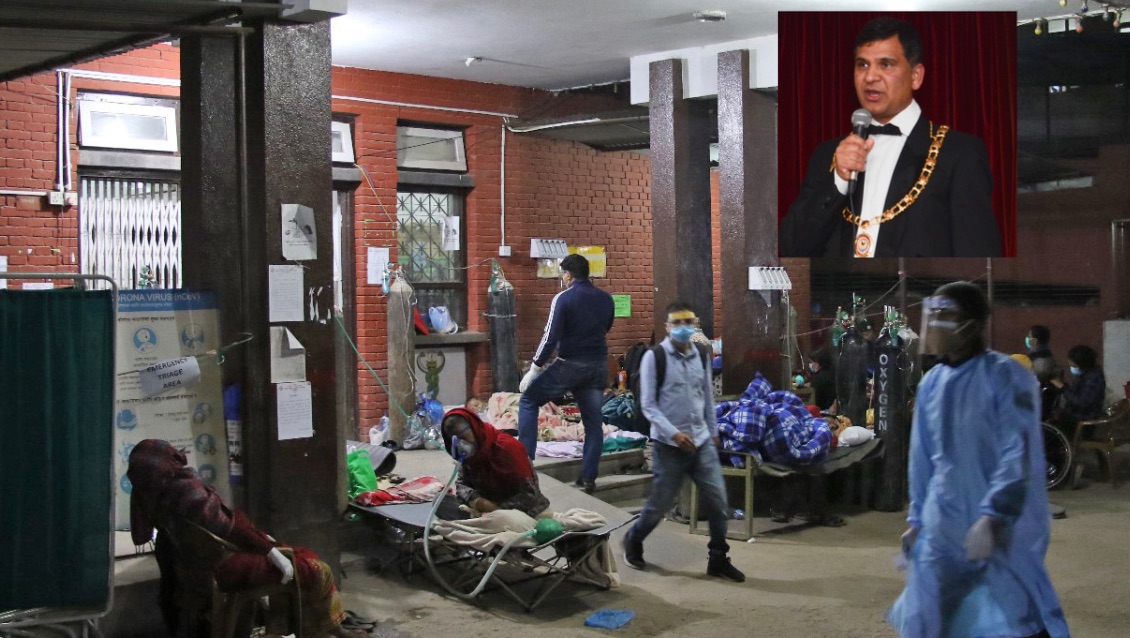 As the world has watched the tragic impact of Nepal's second wave Covid-19, the infections of positive caserate of pandemic have been around 45% in the last two weeks near the Indian border areas. Some have linked the country's second wave to the outbreak in neighbouring India, which began in mid-March. The two countries share an 1880-kilometre-long open land border that people easily travel back and forth across.
Hospitals across the country are overwhelmed and are experiencing critical shortages of oxygen, ventilators,hospital beds etc. People are queuing outside hospitals, seeking hospital beds where hospitals are running out of oxygen and turning away patients. 
This type of scene is extremely heart-breaking and unbearable. The UK and Nepal have diplomatic ties dating over 200 years. It is estimated that around 150,000 Nepalis live in the UK. North Yorkshire including Catterick Garrison, York and surrounding areas have strong links with serving and ex-Gurkhas whose families in Nepal are directly or indirectly affected by the crisis unfolding in the country.  
''Many got phone calls from Nepal asking for help, but we are helpless,'' said ex- Gurkha Yem Gurung who lives in Catterick.
Nepal's English language daily newspaper The Kathmandu post reports: "More people are in dire need of oxygen, but oxygen plants are falling short of production, as hospitals say they cannot take in new patients for lack of the life-saving gas". Sir Jeremy Farrar, the Director of the Wellcome Trust, described the current situation in Nepal as "beyond frightening".
A Humanitarian Crisis
Poor health coverage in terms of healthcare professionals such as the doctor to patient ratio (1:1724) is one of the lowest in the world. The fast-transmitted Indian variant in Nepal where the health care system is very poor as well as the country not preparing well has further overwhelmed and crushed the healthcare system. People are dying while they are seeking hospital beds or oxygen creating a major humanitarian crisis.
A doctor working in Nepal Medical College said, "Every day we get innumerable calls to admit virus-infected patients, but we can't, as we are facing shortage of oxygen supply even to those who are already admitted."Hospitals are inundated with Covid patients and relatives have been struggling to save their loved ones. Many patients are being left to die outside hospitals, some on streets on the way to the hospital due to bed shortages. A spokesperson for the Health Ministry of Nepal said, "the current oxygen production has been insufficient."
The World Health Organisation (WHO) has been providing support to monitor designated COVID-19 laboratories but more PCR testing facilities are required to timely contact and trace to reduce Covid contamination. 
Appeal to the International Community
Prime Minister of Nepal, KP Sharma Oli, in an appeal to the international community through his article published in the Guardian newspaper on 10th May appealed for an urgent call for international support to fight against the Covid-19.
During this extremely difficult time in Nepal, I would like to appeal to all Councillors, Mayors and MPs in the UK to lobby the UK government to provide urgent humanitarian support to Nepal. The UK and Nepal have close historical relations, Nepali Gurkhas have been serving in the UK since the early 1800s and thousands of Ex-Gurkhas and family live in Nepal.  
Nepal urgently needs oxygen, ventilators, medicines and medical equipment. We need to immediately deploy the emergency medical response teams including scientific and healthcare professional expertise to Nepal to provide advice on prevention and control as well as clinical management in this crisis. This could involve UK Emergency Medical Team through UKAID.
The UK Government should consider mobilising Gurkha regiments to set up Field Hospitals and Isolation Centres in a similar way the Gurkhas were deployed after the earthquake in Nepal in 2015.
Nepal urgently needs access to vaccines. The UK, as the current G7 Chair, could leverage its international influence to secure the vaccine supply to Nepal. 'We Gurkhas have shown our loyalty to the UK serving and protecting the UK in difficult times, now the UK Government should reciprocate this and provide urgent humanitarian support to Nepal," said Gurkha Veterans Bini Gurung and Shanta Rai.  
Nepali embassy UK, Non-Resident Nepali Association (NRNA) UK, and Kul Acharya, Advisor, NRNA ICC, are frantically mobilising the Nepali community in the UK and abroad to raise funds to buy Oxygen Concentrators. "But as a trusted friend, we look upon to the UK government to help us in this hour of need," said Acharya.
We, the Nepalese community residing in the UK including tens of thousands of ex-Gurkhas and their families, call upon Prime Minister Boris Johnson to announce a package to help Nepal fight the Covid-19 pandemic ASAP. As Director General of the WHO, Dr Tedros Adhanom Ghebreyesus, said, "Nobody is safe unless everybody is safe."
Former Mayor of Colburn Town Council, Councillor Dr Sharma is currently working as Principal Physiotherapist and Clinical Epidemiologist at the Infantry Training Centre, Catterick, UK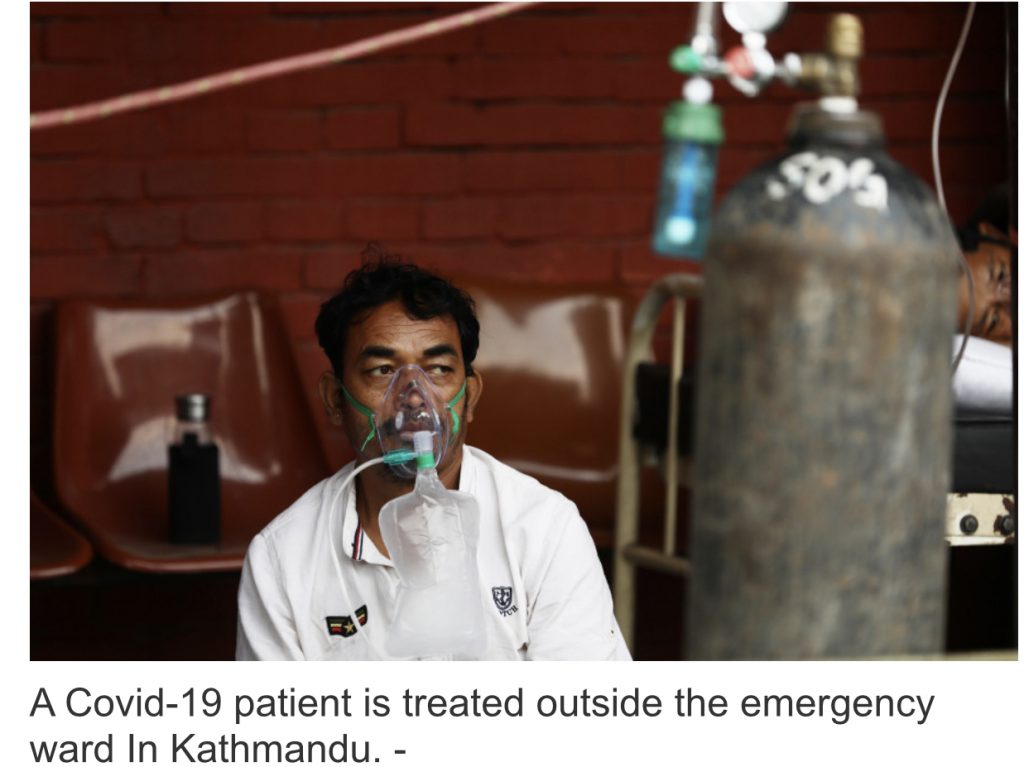 https://kathmandupost.com/health/2021/05/12/nepal-s-health-system-cracks-under-the-strain-of-rising-covid-19-cases