Ambassador Regmi presents credentials to Queen Elizabeth II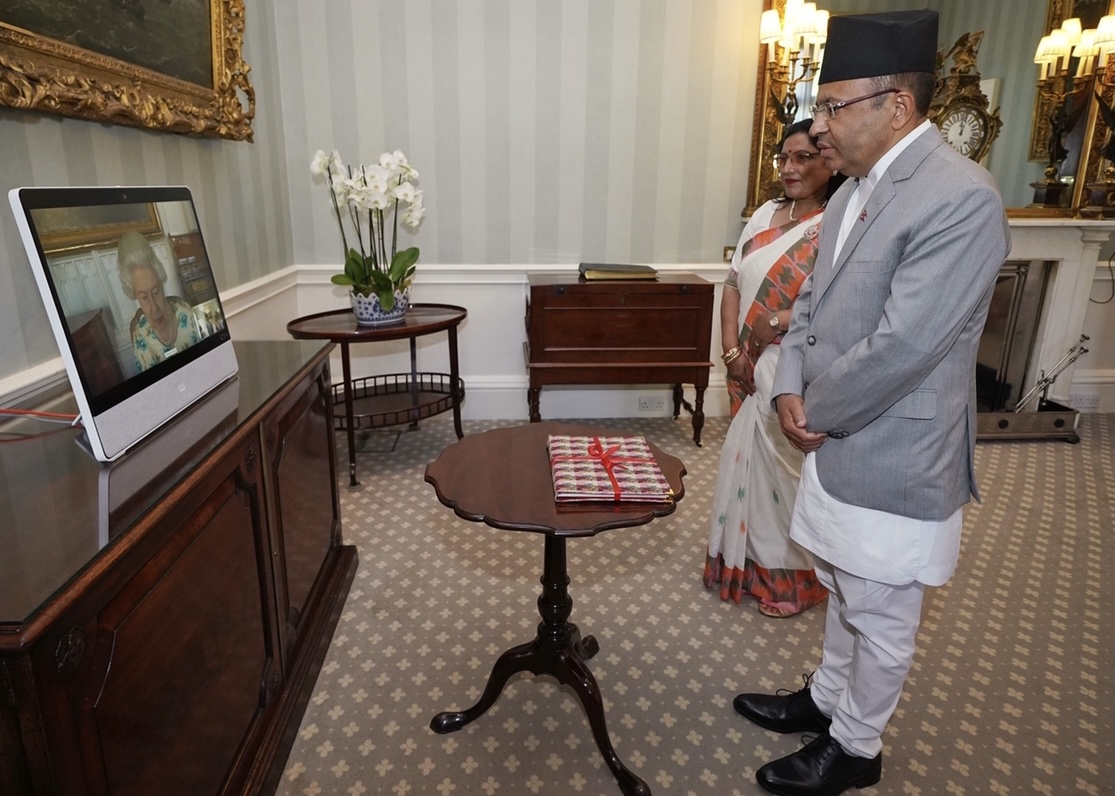 London – Nepal's envoy to the United Kingdom, Lokdarshan Regmi, presented his Letters of Credence to Her Majesty Elizabeth II on Wednesday amidst a special ceremony held at the Buckingham Palace.
Following the credential ceremony, Ambassador Regmi had an audience with Her Majesty the Queen. During the audience, Ambassador Regmi conveyed the warm greetings and best wishes from President Bidya Devi Bhandari and Prime Minister K P Sharma Oli to Her Majesty the Queen for her personal health and happiness as well as for the continued progress and prosperity of the people of the United Kingdom.
While receiving the Letters of Credence, Her Majesty the Queen congratulated Ambassador Regmi on his appointment and wished him a successful tenure. Her Majesty stated that the United Kingdom and Nepal had friendly and mutually rewarding relations and her government had given priority to Nepal's development endeavours. She recalled her two historic state visits to Nepal. She also asked about the latest situation of Covid-19 pandemic and vaccination in Nepal.
Covid vaccines to Nepal
Last month, President Bidya Devi Bhandari had sent a letter to the Queen Elizabeth II asking her support to send COVID-19 vaccines to Nepal.
During the audience, Ambassador Regmi thanked the Government of the United Kingdom for its continuous support in socio-economic development and the UK's recent support in fighting against Covid-19 pandemic.
The credential ceremony was held through video-link from Buckingham Palace to Windsor, where The Queen has been residing. During the ceremony, Ambassador Regmi was accompanied by his spouse, Mrs Chandrakala Regmi. Mr Regmi is the 21st Ambassador of Nepal to the United Kingdom after the establishment of Nepal's legation in London in 1934.