Former Nepal PM, Madhav Kumar Nepal, inaugurates the Trilateral Global Summit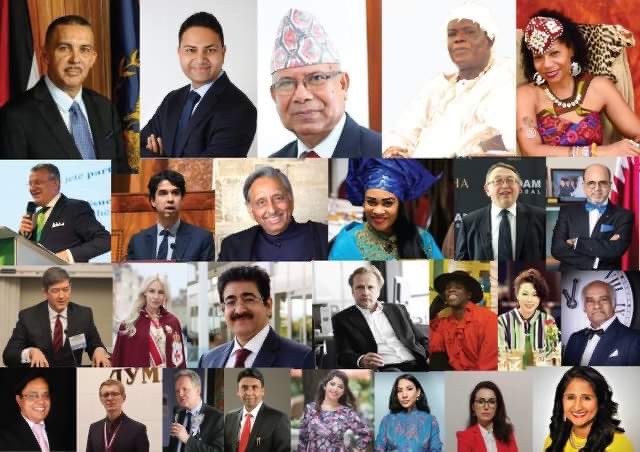 Jagan Karki , London— Former Prime Minister of Nepal, Madhav Kumar Nepal, inaugurated the second edition of Trilateral Global Summit – 2021 to promote the idea of "Trade 4 Peace". Addressing the Summit, Mr Nepal highlighted on the impact of Covid-19 on regional and international trade.
The  summit focused on enhancing "Trade 4 Peace" (T4P) to build trade harmony by breaking down silos of trade by proficiently leveraging the multilateral trading system and developing a fair trade cycle to strengthen the world economy and peace.
Founder Chairman of the World Humanitarian Drive (WHD), an international organization,   Dr Abdul Basit Syed, called upon participants to explore future investment opportunities in the UK, India, Africa and other countries so as to strengthen the global economy for peace.
Keynote Speakers of the summit included 5th President of Trinidad and Tobago, Anthony Carmona, the Awadada of the Anlo State, Ghana, Torgbi Agbesi Awusu II ,  Paul Clark, former Under-Secretary of State for Transport,  UK, Mani Shankar Aiyar MP and former Minister of India, Prof Dr Arben Malaj MP, Former Minister Finance, Albania,
Dr Andrew Nevin, Partner & Chief Economist, PWC Nigeria, Dr Raghavan Seetharaman, CEO, Doha Bank, Qatar, Datuk Amer Bukvic, CEO Bosna Bank International, Bosnia, Dr KJ Purshotham, International Human Rights Defence Committee Expert, India delivered their valuable insights during the program.
The summit sessions were live online on Wednesday. Former Prime Minister of Nepal, Madhav Kumar Nepal, honored global dignitaries for their contributions for trade and peace.
Mr Nepal, and Mr Carmona, jointly inaugurated the "WHD Publishing House" — a platform to support aspiring writers with innovation of peaceful ideas as a mission. Global leaders congratulated Dr Abdul Basit Syed for organizing the summit with a vision and ambition to promote peace in the world through trade.