Beans, millet and Marsi rice form Jumla, hajur Neal being exported to Canada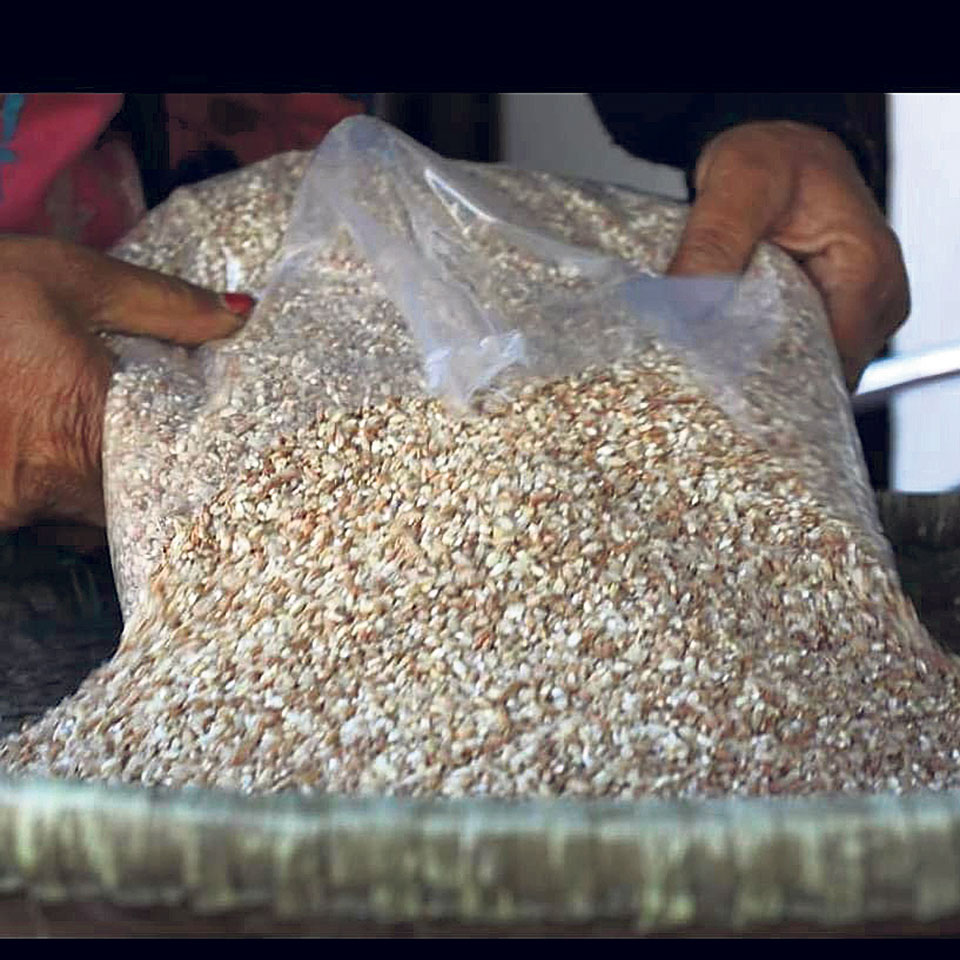 KHALANGA, RSS — Beans, millet and Marsi rice, the typical productions of Jumla, are being exported to Canada.
These products of Jumla are popular in the market for their typical taste and branded as the 'organic' ones.
According to Karnali Safe and Superfood Industries executive chief Raj Shahi, 14 tons of rice of Marsi variety, four tons of beans and one ton of millet was sent to a Canada-based food company.
The supplied packages have an image of Nepali flag on the display. An organisation named 'Nepali Mato' has done all works relating to labeling, packaging and processing. One ton of Marsi was delivered to Kathmandu from the Sinja area and one ton from Gidikhola of Tatopani Rural Municipality-4.
The Jumla folks are happy to see the export of their products abroad. This is the first time that Jumla has sent the local products to Canada and it has obviously encouraged the local farmers, according to local Jeevan Bahadur Khatri.