Ventilator 'bank' boosts COVID-19 fight in Nepal's hospitals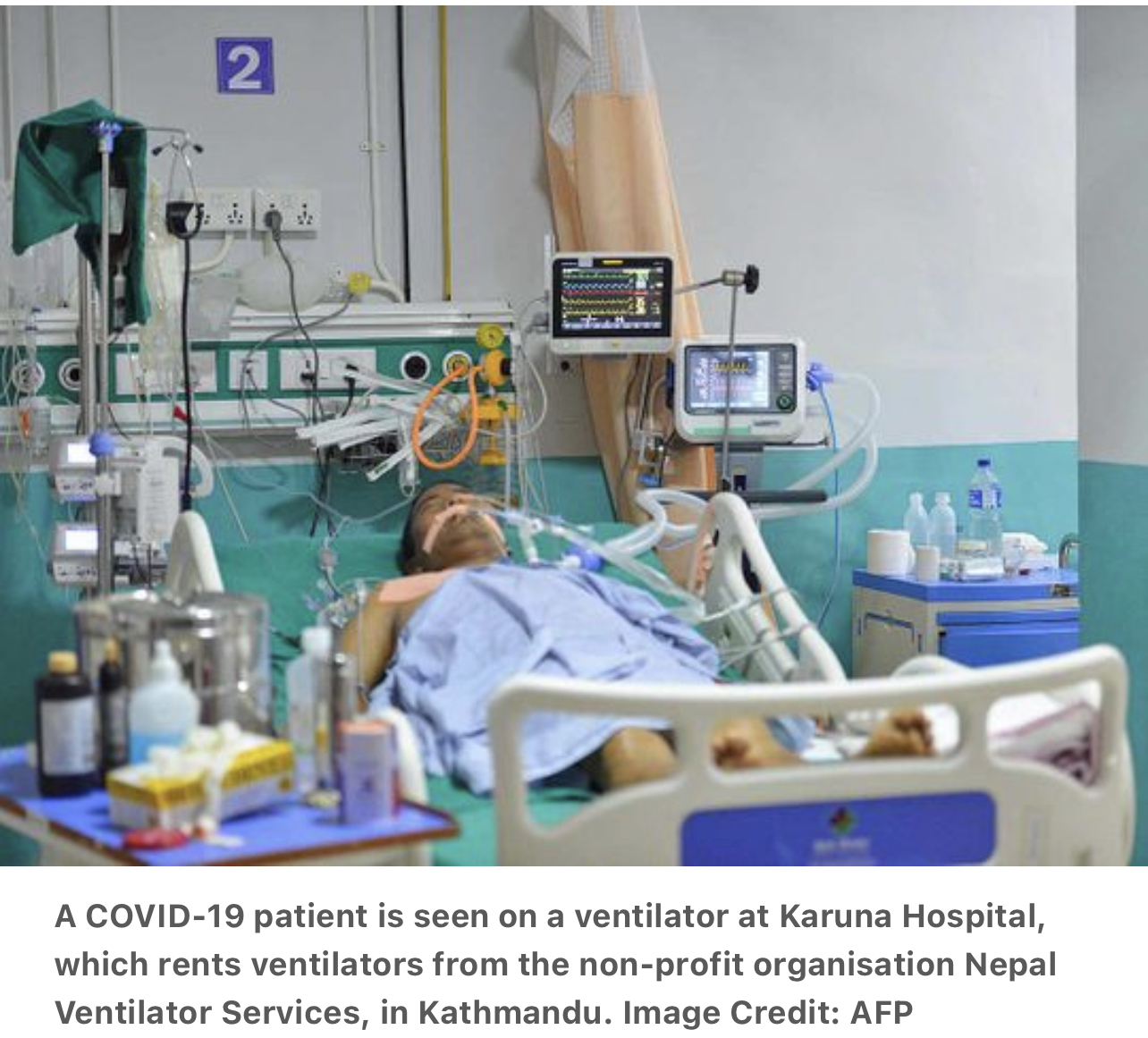 Kathmandu—  A ventilator "bank" where hospitals can rent critical care machines for COVID-19 patients has given Nepal's cash-strapped healthcare system a much-needed lifeline.
The Himalayan nation, like its South Asian neighbours, experienced a spike in infections in April and May with hospitals overwhelmed and medical supplies running low.
As the infectious disease started to spread across the impoverished nation a year ago, Nepal only had 840 ventilators for a population of nearly 30 million, according to government data.
Most of the ventilators – needed to help severely ill COVID-19 patients breathe – were in the capital Kathmandu, leaving regional and rural hospitals vulnerable.
While daily infections have since declined from a peak of more than 9,000 cases in mid-May, authorities say hospitals remain under pressure.
But Nepal Ventilator Services, a non-profit that has bought 85 of the machines through donations since the start of the pandemic last year, has helped to meet the surge in demand.
"Nepal is chronically, insufficiently equipped with machines like ventilators," the group's co-founder, 42-year-old doctor Bishal Dhakal, told AFP.
"It does not have even required numbers, which is about 2,000 to 3,000 machines for a 30-million population of Nepal."
– AFP