Up to 15 people reportedly die after consuming toxic liquor in eastern India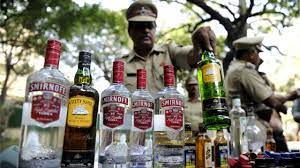 NEW DELHI, July 17 (Xinhua) — Nearly 15 people have died in India's eastern state of Bihar during the past two days allegedly after consuming illicit liquor, said media reports on Saturday.
The deaths took place in the state's West Champaran district.
Bihar has been a dry state for past several years, and hence, selling, consumption, possession and trade in liquor within the state's limits is strictly prohibited. Those found indulging in any of these activities are criminally prosecuted upon.
According to the media reports, though family members are tight-lipped about consumption of illicit liquor by the deceased fearing legal action, the local administration is probing the matter.
Several people have been detained for questioning and two village security-guards have been suspended. (Xinhua)