Alexander Gadegaard Shah to represent Nepal in the 100-meter freestyle event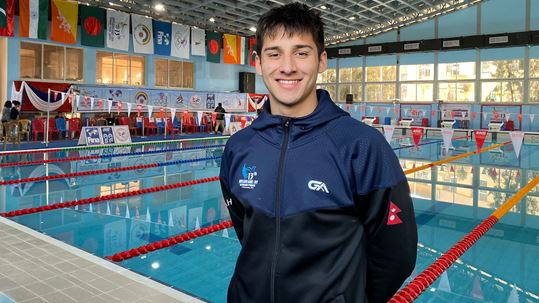 Bronx, N.Y. — The Fordham Olympic representation for the Tokyo Games grew by another member this week.  Joining former Rams Nick Martinez (USA) and Fiona Murtagh (Ireland) will be incoming swimmer Alexander Gadegaard Shah, who will represent Nepal in the 100-meter freestyle event.
He will be one of five Olympians from Nepal at the 2020 Games.
A member of this year's recruiting class for men's swimming, Shah was the team MVP and team captain at the Lincoln School in Kathmandu, Nepal, finishing with multiple school and national records.  He then swam for Nepal Swimming, earning their team MVP award in 2019 and earned a wild card qualifier spot for the Tokyo 2020 Olympics, Fordham University athletics site writes.
In 2019, Shah represented Nepal at the World Championship, finishing 101st in the 50-meter freestyle, as well as 102nd in the 100-meter freestyle.
The men's 100-meter freestyle event is set to begin on July 27th with the final on July 29th.