Nepal urges to maintain lasting peace and stability in SAARC member Afghanistan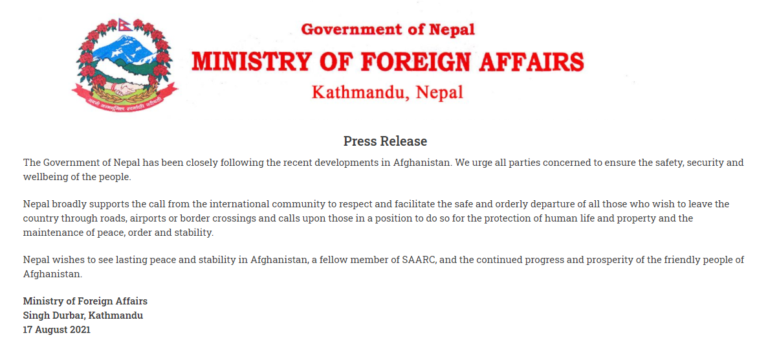 Kathmandu —  Nepal has expressed its desire for peace and stability in Afghanistan as a member of SAARC.
In a statement issued by the Ministry of Foreign Affairs (MoFA) Tuesday evening, the government said that Nepal wanted peace and stability for the progress and prosperity of the people of SAARC member country Afghanistan.
"The Government of Nepal has been closely monitoring the developments in Afghanistan," the statement read. "We urge all stakeholders concerned to ensure the well-being and security of the people."
Nepal welcomed the international community's appeal to facilitate safe and orderly departure of all those who wished to leave the country.
The statement noted that Nepal supported the concerns expressed by the international community for the protection of people's lives and property and the establishment of peace and stability in Afghanistan.