Virendra Sharma MP hosts the second annual British South Asian Youth Summit on climate action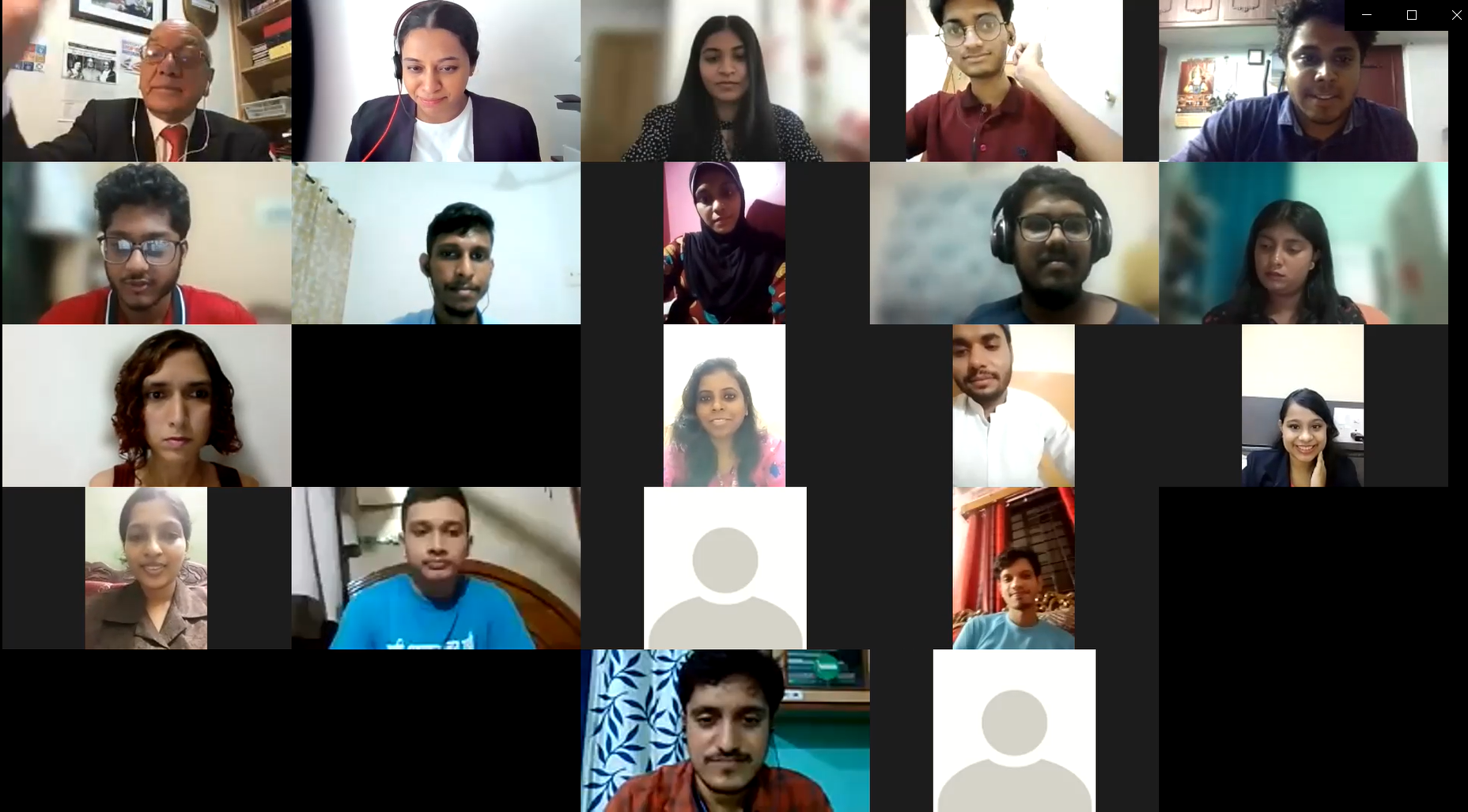 London — Virendra Sharma MP hosted the second annual British South Asian Youth Summit with youth delegates from nine participating countries on Saturday. 
This year's summit was in support of the COP26 UN Conference of Parties to Climate Change. Dr Jane Goodall DBE, the famed animal behaviour expert and conservationist opened the summit with a personal message to all delegates. She was joined by Tara Golshan, Executive Director of Education at the Jane Goodall Institute, Roots & Shoots.  
The delegates also heard from youth-led climate campaign groups. The speakers included Ayisha Siddiqa, one of the co-founders of Polluters Out. Polluters Out is a global youth-led climate movement founded due to the failings of COP 25. The coalition of youth activists, scientists and grass roots organisations is pushing to curb the influence of the fossil fuel industry on universities, big banks, and global institutions. 
The young delegates also heard from climate activist Farzana Faruk Jhumu from Fridays for Future Most Affected People and Areas (MAPA) movement. The Fridays for Future is a youth-led global strike movement started by the then 15-year-old global climate champion Greta Thunberg. The MAPA group focuses on marginalised communities most affected by climate change including all territories in the Global South (Africa, Latin America, Pacific Islands) as well as communities of Black, Indigenous and People of Colour (BIPOC), women and LGBTQIA + people. 
Speaking during the summit Virendra Sharma MP said: 
"The Intergovernmental Panel on Climate Change report that was released earlier this week paints a stark reality of the world currently on track to breach the targets set in the Paris climate goals within two decades. This crisis is now referred to as a 'code red for humanity' and we cannot afford to wait for climate action as greenhouse gas emissions from fossil fuel burning and deforestation are choking our planet and putting billions of people at immediate risk. The young people today have the power to hold Governments to account in the run up to COP26." 
Opening the summit Dr Jane Goodall DBE, the famed animal behaviour expert and UN Messenger of Peace said:   
"It is true that we face terrible problems in the world today, but we have a window of time. If we get together, we can find a way to solve them. Jane Goodall Institute has a programme for young people that is now active in 60 countries including India, Nepal and other countries in South Asia working in all of the areas that you will be discussing in this gathering. Goodluck and have a fantastic meeting." 
Speaking to the delegates Ayisha Siddiqa of Polluters Out said:  
"As a group, Polluters Out provides the support to local organisers from all over the world empowering them to further our goal of getting the fossil fuel industry out of Governments, universities, indigenous lands and climate negotiations. The systematic greed displayed by corporations and the Governments that have enabled them are to blame." 
The young delegates from South Asia and the UK worked in cross country groups to prepare their recommendations to Governments on the impact on food and agriculture, oceans and biodiversity, environmental justice and policy making across Governments. 
Virendra Sharma MP thanked the speakers, praised the work of the delegates and committed to sharing their recommendations to the COP 26 team. He encouraged delegates to continue with their climate activism in their home countries. 
Delegates posted on social media using the hashtag #BSAYS21.