Gurkha Memorial to be unveiled in Aldershot, U.K.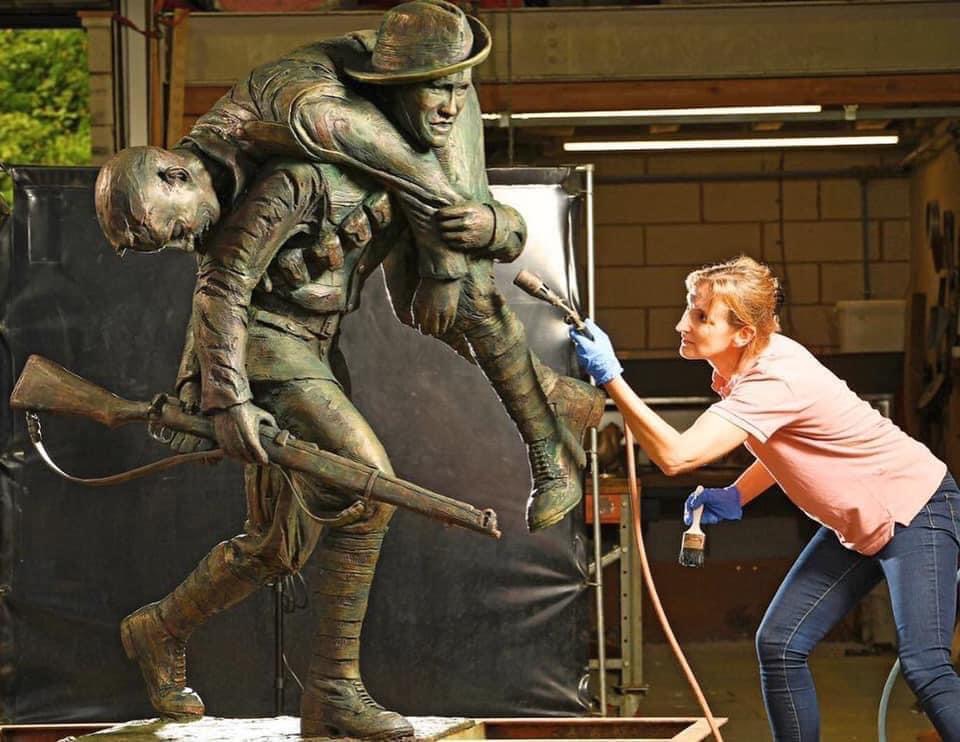 London — A memorial dedicated to the Gurkha soldiers is soon to be unveiled in Aldershot.
The Gurkha Memorial is due to be  unveiled in the Princes Gardens on September 25.
Hampshire based artist, Amy Goodman was commissioned to create the statue by Greater Rushmoor Nepali Community, the Hampshirelive writes.
The memorial depicts Kulbir Thapa, who was the first Gurkha to receive the Victoria Cross.
He received the honour after an act of extreme courage and bravery during the First World War.
Thapa was born in 1888 in Palpa Nepal and was just 26 when war broke out in 1915.
On September 25, 1915, in Fauquissart in France Thapa, a riflemen, found a wounded soldier behind the first-line German trench
Despite being wounded himself, Thapa stayed with the injured soldier, believed to be a soldier of The Leicestershire Regiment named Bill Keightley, 20-years-old from Melton Mowbray.
Two months ago Great Western Railway  announced Tul Bahadur Pun, a Gurkha VC veteran, by naming one of its Intercity Express Trains after him.
The naming ceremony for the train took place in the run-up to Remembrance Sunday by marking  75 years since the end of World War 2.
Tul Bahadur Pun was only 21 years old when he earned himself a Victoria Cross thanks to his bravery and courage in the Indian Army. In 1944, whilst serving in Burma, most of Tul's platoon were wiped out whilst attacking at a railway bridge. Tul single-handedly sent the enemy fleeing, and held position whilst attack continued.
Who are Gurkhas ? 
The Gurkhas are soldiers from Nepal who are recruited into the British Army, and have been for the last 200 years. Gurkhas are known to be as fearless in combat as they are good natured in daily life.
Last month a 13-day hunger strike outside Downing Street to protest against Gurkhas' unequal pensions ended after the government agreed to further talks.