British Asian Trust raises over £4m in appeal including £2m in government match funding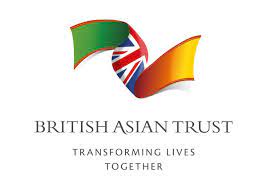 London — The British Asian Trust has raised £4.69m including £2m in match funding from the UK government for a programme helping rebuild livelihoods of Pakistani women impacted by Covid-19.
According to fundraising.co.uk the British Asian Trust received the funds from the government in support of its "If I Can, She Can" Appeal and is investing it into its Women's Economic Empowerment programme.
The programme equips Pakistani women with the skills, knowledge and confidence needed to find a job or start their own business in a post-Covid world. So far, it has helped more than 9,800 women increase their income, placed more than 3,400 women in paid internships and employment opportunities, and supported over 7,000 women in starting their own enterprises.
Richard Hawkes, Chief Executive of the British Asian Trust said:
"We are absolutely delighted to have raised the incredible total amount of £4.69m (Rs 108 crores) – including the £2m matched by the UK government – thanks to the incredible generosity of our supporters and the government. It is more important than ever that we all come together to help marginalised people and communities – especially those whose lives have been devastated due the pandemic."

"This is a great example of the government, the public and a charity working together on something incredibly successful that will change the lives of hundreds of thousands of women."