In Nepal, dogs are gods for today: All you need to know about 'Tihar'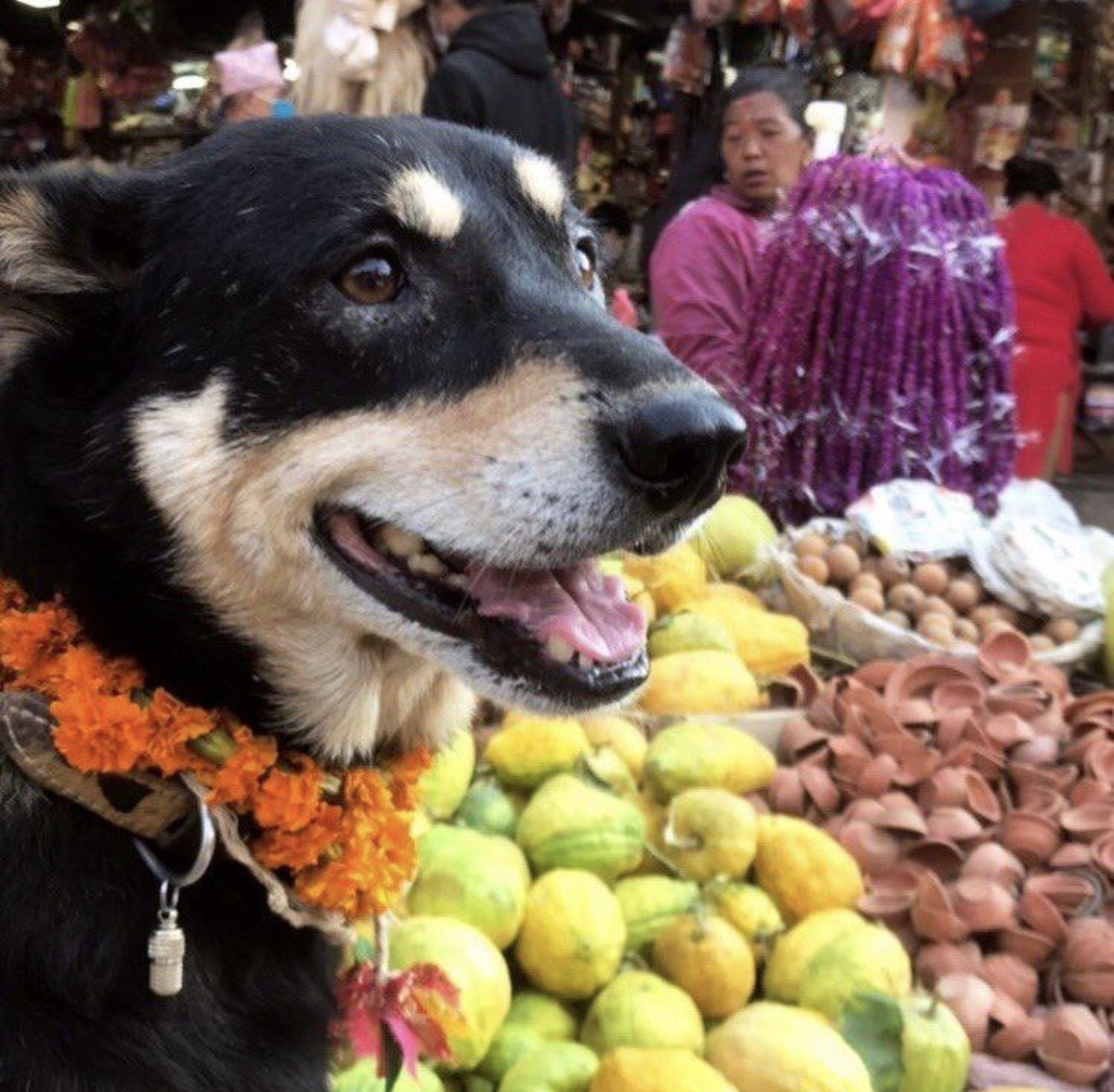 London — The five-day Nepalese Hindu festival of Tihar started this week and the second day is known as Kukur Tihar or "day of the dogs". Dogs are celebrated and blessed with a Tika – a red mark applied to their forehead. The animals are also given flowers garlands and offered food as part of the festival.
Hindus believe that dog is the messenger of Yamaraj – the God of death – and by keeping the dogs in good humour they will be able to appease Yamaraj himself.
It is not just beloved pets who are involved in the celebrations. Stray dogs are honoured on the day too.
Tihar is also called Deepavali or the festival of lights. Throughout this festival, people in Nepal clean their houses and courtyards; light up lamps and pray to Laxmi – the Goddess of Wealth – urging her to visit their houses and bless them.
The five-day festival that begins today, known as Tihar honors Yama, the God of Death, meanwhile the worship of Laxmi, the Goddess of Wealth dominates the festivities.
On the first day Kaag Tihar, is the day of the crow, the informant of Yama is worshipped. The second day Kukur Tihar is for worshipping the dogs as the agents of Yama. On the third day is Gai Tihar and Laxmi Puja. On this day cow is offered prayers and food in the morning, and Goddess Laxmi is offered elaborate prayers and puja in the evening.
The fourth day is for the draught animal, oxen,when members of the Newar community perform Mha Puja dedicated to oneself. The fifth day is Bhai Tika when sisters put tika on their brothers' foreheads and give blessings. This festival is noted for lighting up homes with candles, oil-wick lamps and electric lights.
Houses all over the country are lit up with extra lights and decorated with garlands. A great view can be had of the brightly lit-up Kathmandu city from the Swoyambhunath Stupa. The celebrations begin with the adoration of crows and dogs. Dishes of rice, incense and light are set out for the dark messenger, while dogs are worshipped and offered goodies.