'The Himalayan Sunrise' edited by Sangita Swechcha & Karen Van Drie launched in the UK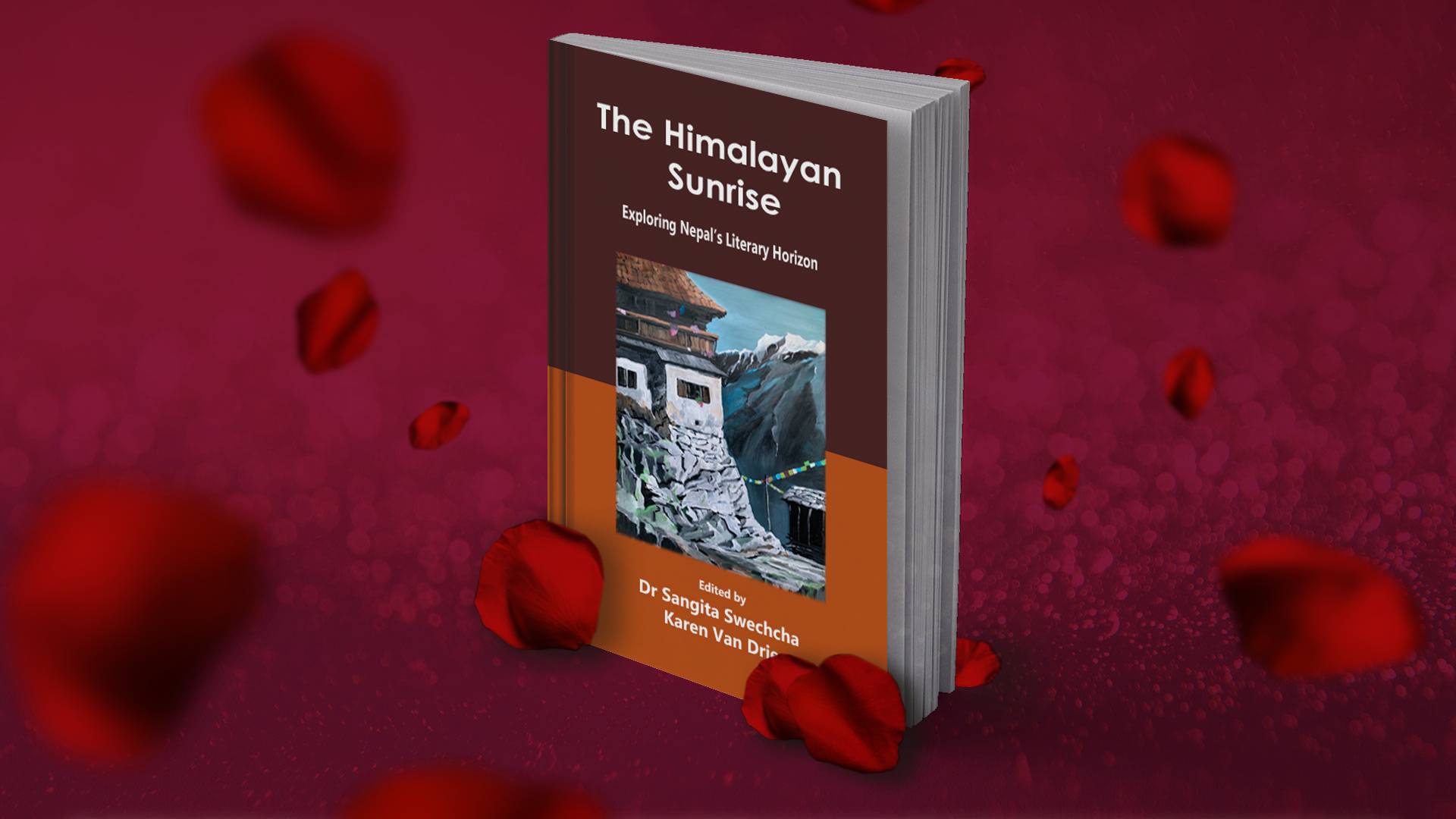 London – 'The Himalayan Sunrise: Exploring Nepal's Literary Horizon', compiled and written by Sangita Swechcha and edited by Sangita Swechcha & Karen Van Drie, has been launched amid the '113th Laxmi Jayanti' celebration event in London on 3 November. The online event was organised by Nepali Literature Development Council (NLDC) UK.
Chief Guest Dr Raghav Dhital OBE, while releasing the book, said: "The book is rich in its content. It is a compilation of interviews with prominent literary figures of Nepal as well as familiarising Nepal and Nepali culture through paintings, etc. apart from poetry, book reviews and featured books."
"In fact, I feel that it's been a long time that Nepalis living around the world were wishing to have one such publication. I believe the book will give an extra dimension to the Nepali literary world," he added.
The book has been published by Book Hill International, a publication house based in England. Book Hill International is an affiliate of Book Hill Publication in Nepal.
Author Andree Roby said it is an enlightening publication which is a must read for someone wanting to know about Nepali literature.
"I am very excited to have this book published. The book is a unique collection of different genres of literature and I believe it will take you on a virtual trip to Nepal's literary landscape in a typical Nepali flavour," Sangita Swechcha said.
"The e-book and hardcover versions too are in the making and I am glad that the e-book will reach to Nepali readers soon through Book Hill International and Book Hill websites", she added.
During the programme, poet and translator Hem Biswakarma, said: "This is the first time, probably, I came across with such a book which blends different genres in a single volume, showcasing the panorama of Nepali literature to the world forum."
"As its name suggests, this is more than an endeavor to bring a rise Himalayan shine to the world's literature horizon," he added.
The book is available to buy from Amazon USA, Amazon UK, Amazon Italy, Amazon Australia,Amazon Canada, Amazon France, Amazon Spain, Amazon Netherlands.
It can be ordered in the UK from the following link. The price is set for £12.
Amazon UK: https://www.amazon.co.uk/Himalayan-Sunrise-Exploring-Literary-Horizon/dp/1915159008