Toxic liquor death toll rises to 24 in India's Bihar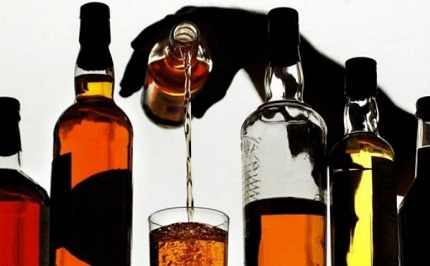 NEW DELHI —  The death toll in the suspected toxic liquor consumption in the eastern Indian state of Bihar has risen to 24, officials said on Friday.
The deaths were reported in West Champaran and Gopalganj districts, north of Patna, the capital city of Bihar.
"In the past two days, the deaths due to consumption of toxic liquor have risen to 24," a police official said. "West Champaran has recorded 13 deaths and Gopalganj 11 deaths."
Local media reports put the death toll at around 33.
According to police, some two dozen people have been arrested in connection with the sale of spurious liquor in the two districts.
"A police official in charge of Nautan Police Station, and a village official have been placed under suspension for laxity of duty," a police official said. "Even we are being told that one person who allegedly sold the liquor too has died after the consumption of liquor."
Media reports said police conducted raids at various places and seized a large quantity of liquor.
Bihar is a dry state where there is a complete ban on the sale and consumption of alcohol.
Meanwhile, Bihar Chief Minister Nitish Kumar on Friday called for a fresh campaign to dissuade people from drinking alcohol in the state.
"I will conduct an in-depth review of the enforcement of prohibition in the state. But, it appears that we need another extensive campaign to spread awareness about the ill-effects of drinking," he told reporters in Patna.
According to officials, the toxic liquor victims in Bihar bought the liquor from some vendors. Media reports said the people were rushed to hospitals after they complained of nausea, headache, vomiting and vision problems.
Deaths related to spurious alcohol are often reported in India, where people often drink cheap bootleg liquor.(Xinhua)