IFAD, SAARC and IFPRI join hands to scale-up Climate Smart Agriculture in South Asia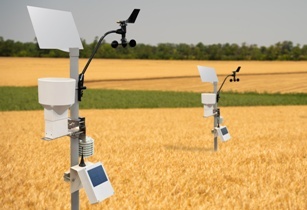 Dhaka — Several regional and international organizations have launched a partnership to scale up climate-smart strategies and technologies for agricultural development in South Asia, providing support for especially the smallholder agriculture against the impact of climate change.
The partnership was launched Wednesday with an initial pilot investment of about 3.1 million U.S. dollars by the International Fund for Agricultural Development (IFAD), Saarc Agriculture Center (SAC), International Food Policy Research Institute (IFPRI) and Saarc Development Fund (SDF).
The international and regional organizations stressed the need to increase regional cooperation on sustainable and resilient agricultural adaptations.
They said the partnership is aimed at developing evidence-based strategies to collectively tackle the impact of climate change on agriculture in South Asia.
It is expected to benefit smallholders with a focus on women farmers and on piloting and scaling up of climate-smart agriculture technologies in Afghanistan, Bangladesh, Bhutan, India, Nepal, Pakistan and Sri Lanka, which are Saarc (South Asian Association for Regional Cooperation) members, according to them.
To achieve its goal, the partnership will support capacity building of related institutions and enhancing skills, according to the program's documents.
"This multi-country project is the first of its kind in the region, which has been launched at a time when climate change has emerged as a major threat to the agricultural landscape," said Esala Ruwan Weerakoon, the secretary general of Saarc. "Given what is at stake, the Saarc Agriculture Center has taken this far-reaching initiative to promote sustainable and resilient agriculture intensification in South Asia."
Abdelkarim Sma, the lead regional economist at IFAD, said, "The agreement will strengthen IFAD's partnership with Saarc to work together on improving food security and to benefit smallholder agriculture in the region."
He added that the project will look at climate-smart agriculture technologies and practices in the context of farming systems that integrate benefits for adaptation, nutrition, and women and youth.
Shahidur Rashid, the director of IFPRI-South Asia, said, "This agreement provides us a platform for collaborative efforts to generate evidence-based policy solutions that can accelerate climate-resilient and sustainable food supply in South Asia."
Anuj Goel, the officer-in-charge of SDF and director of its Social Window, expressed hope that the collective support will strengthen the efforts in Saarc countries to enhance the adaptive capacity of especially smallholder farmers against the impact of climate change.