49 migrants killed in Mexico truck accident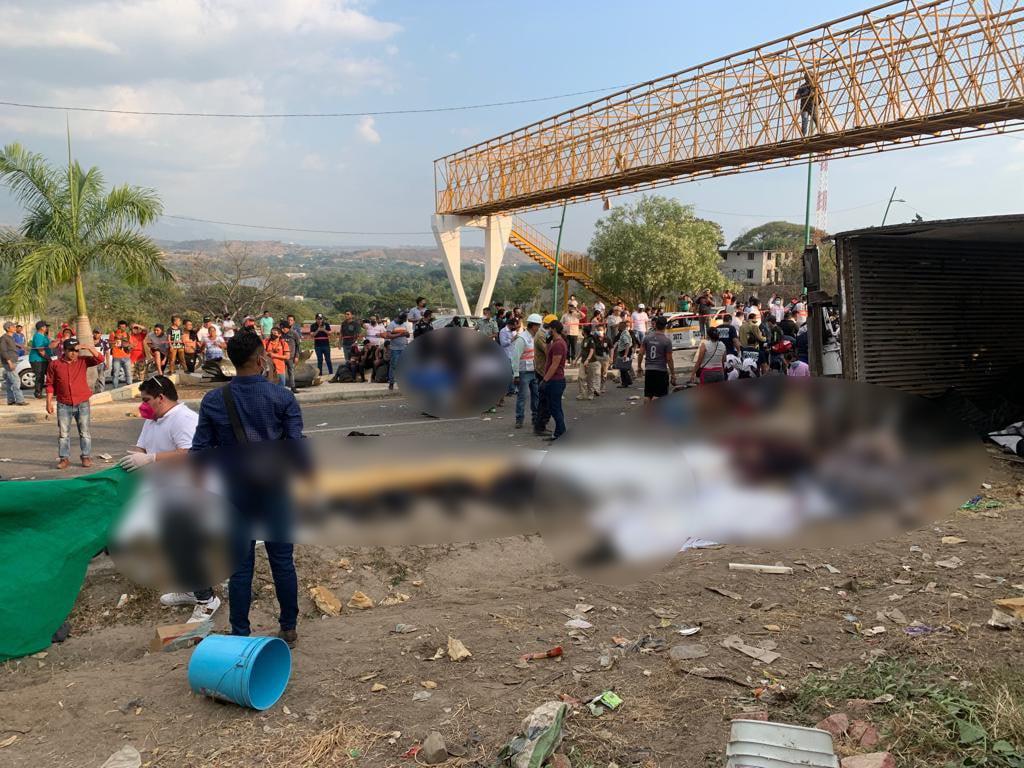 MEXICO CITY: At least 49 people were killed and dozens more sustained injuries after the truck boarded by them met with an accident in southern Mexico, BBC reported.
Some 100 people, mostly migrants from Honduras, were traveling in the ill-fated truck when it rolled and hit a bridge in the state of Chiapas, authorities said.
The truck reportedly flipped on a dangerous bend and hit a pedestrian bridge on a main road leading to the Chiapas state capital Tuxtla Gutiérrez.
Chiapas, which borders Guatamala, is a major transit point for undocumented migrants.
(With inputs from Agencies)