Prince Dahal from Nepal ranked No. 1 in world's junior badminton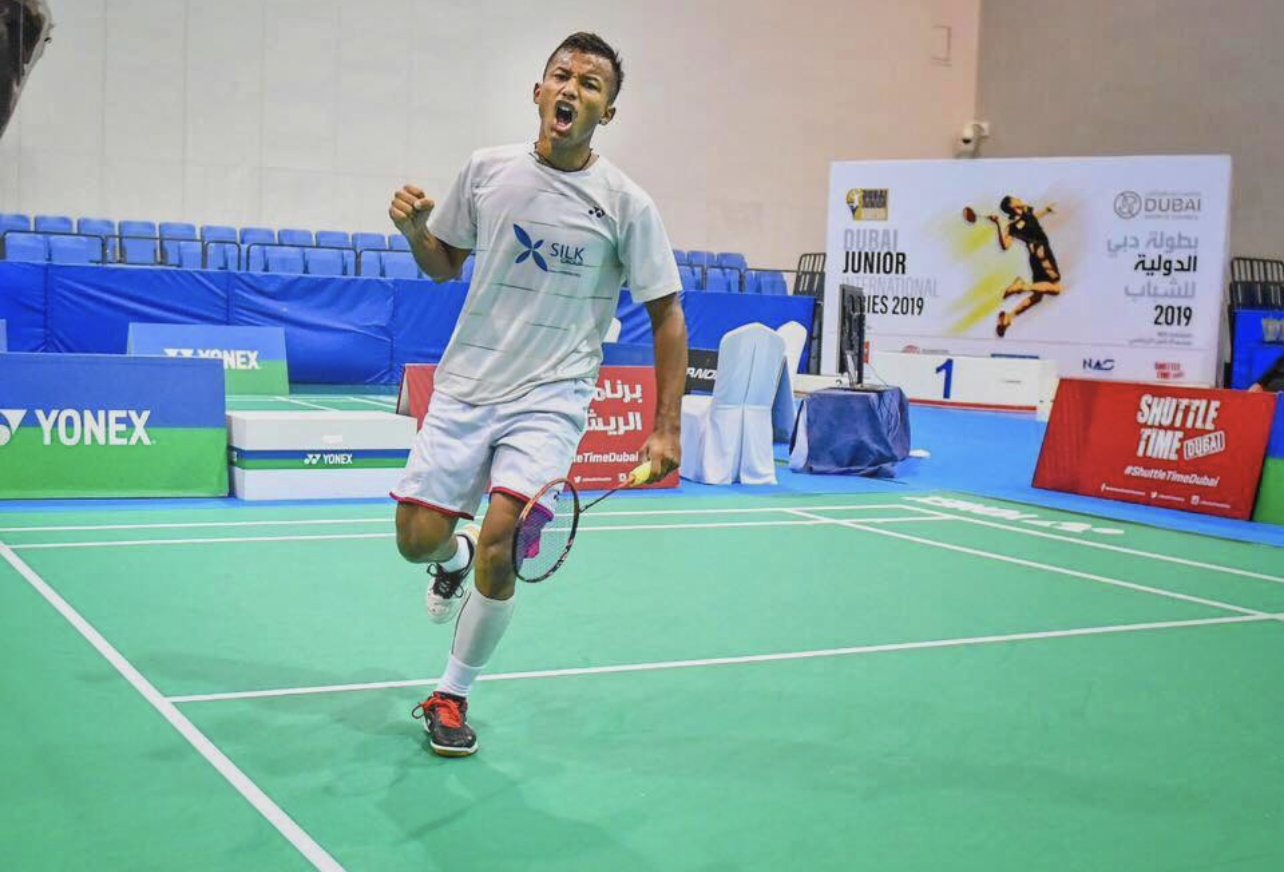 Kathmandu —  Prince Dahal of Nepal has made a history in badminton by climbing to a top ranking in world's junior badminton.
The 19-year-old Dahal ascended to the top position for the first time as per the ranking of men's junior announced by the Badminton World Federation. He has secured 10,500 points to clinch the top position in junior badminton. This is the biggest success Nepali badminton has ever gained at the international level.
According to the ranking results announced by the Federation, the second top is Justin Whoha of Malaysia. He gained 9,590 points.
Talking to RSS after being announced the top badminton player towards junior, Dahal said his dream has materialized. He further explained he has been effortful to become the number one in badminton and was delighted enough to realize his dream.
"My further attention will go to keep the title and also continue to perform well even in senior badminton tournament in future", he shared. Dahal commented that there are limited tournament opportunities and training in Nepal.
He urged the state agencies to enable proper environment for the players to grow in the country. Dahal further shared he was deprived of attending tournaments and training for long due to coronavirus pandemic.
Dahal has been playing badminton since he was five. Dahal's maternal uncle and manager Kamalesh Niraula said the top global ranking Prince achieved is the remarkable achievement for him and the country as well.
Badminton coach Jayanta Shrestha said Dahal's success has also enthused other Nepali badminton players and overall sports lovers in Nepal.
Dahal climbed to the 32nd position in the world ranking first time in 2019. In 2020 global ranking, he ascended to the 10th position. Later, he climbed to the seventh position in 2019 and third position in 2021. The World Badminton Federation announces the ranking of senior and junior badminton players in every week.
Prince is now studying in grade 11 in Lagankhel, Kathmandu. Likewise, Nepal's women player Rasila Maharjan has reached 19th position in the ranking published by the Federation towards women junior category.
– RSS