Gyan Chandra Acharya appointed Ambassador of Nepal to the UK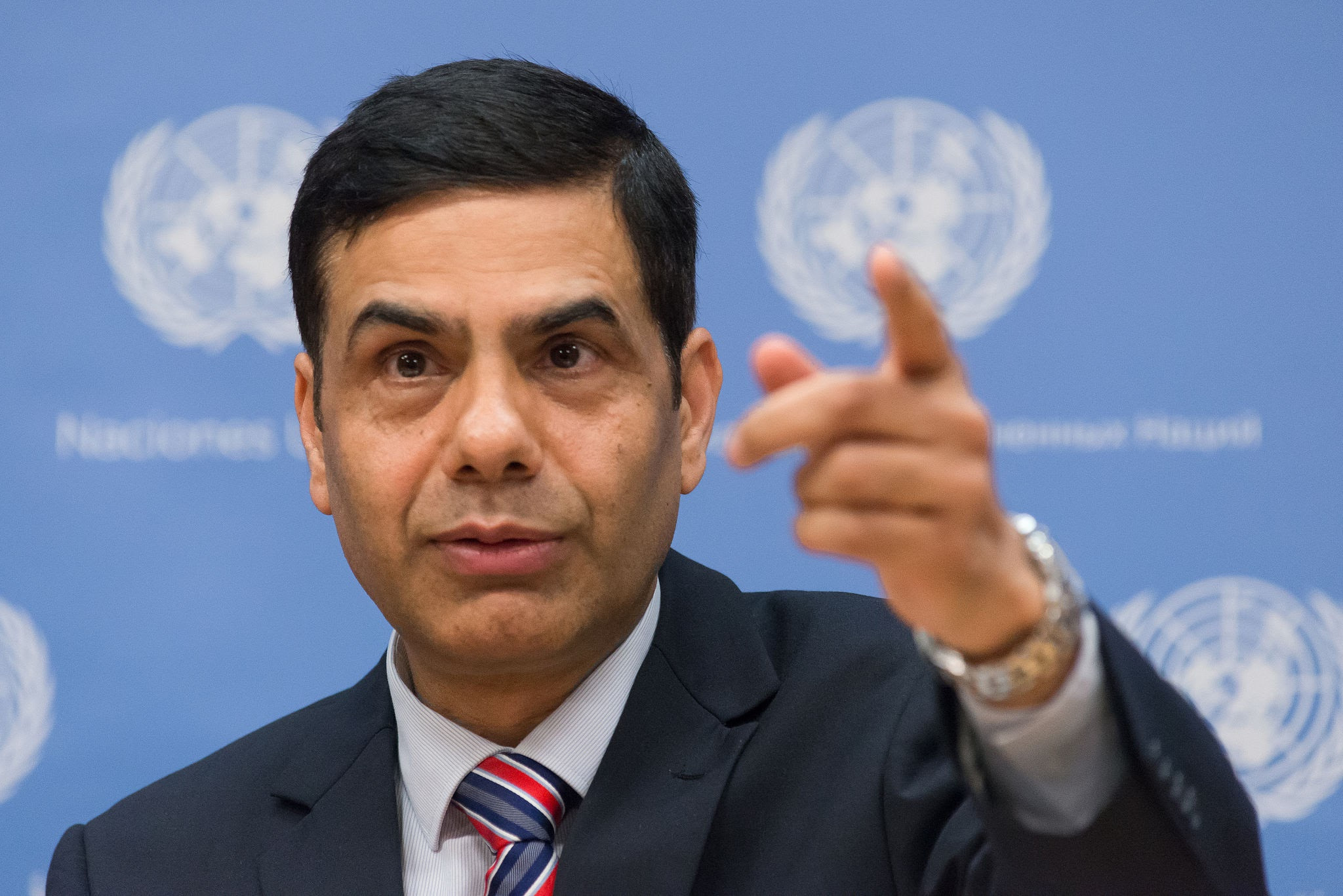 Kathmandu — President Bidyadevi Bhandari has appointed Gyan Chandra Acharya as Nepal's Ambassador to the United Kingdom on the recommendation of the Council of Ministers of Nepal.
According to a statement issued by the President's Office on Friday, President Bhandari appointed Acharya as the new Ambassador to the United Kingdom in accordance with Article 282 of the Constitution of Nepal.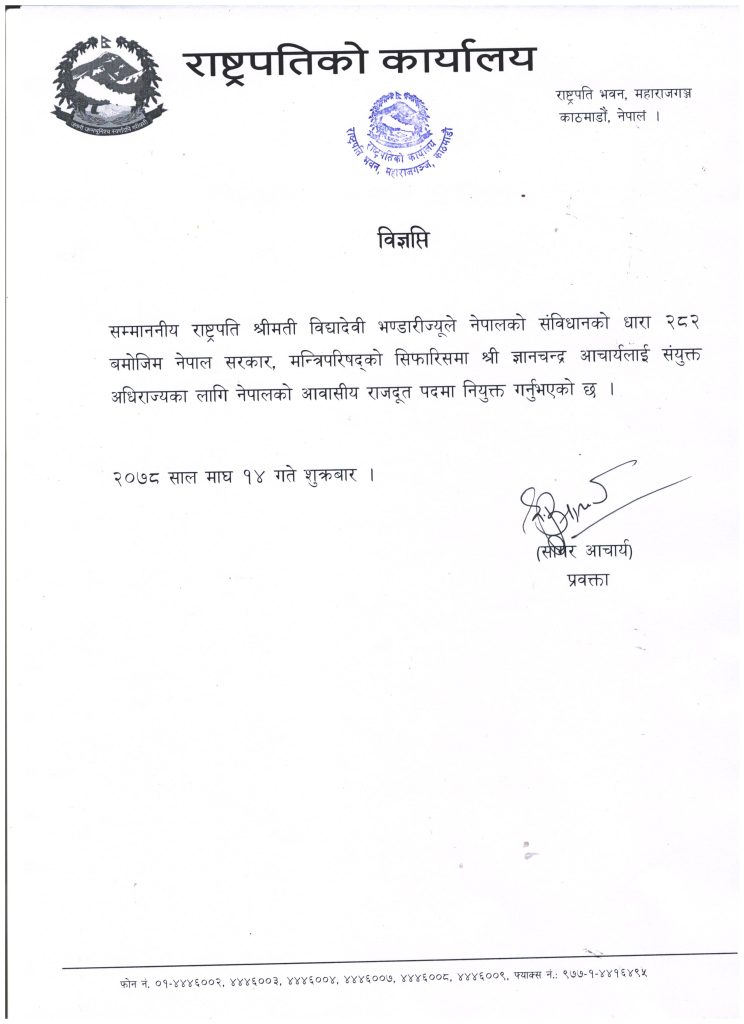 A veteran diplomat in the Nepalese foreign service, Mr. Acharya has served in the position of UN Under- Secretary-General and High Representative for the Least Developed Countries, Landlocked Developing Countries and Small Island Developing States (UN-OHRLLS) from 5 September 2012 to 31 March 2017.
Acharya  has three decades of experience in the diplomatic service of Nepal, during which he was involved in the articulation and promotion of bilateral, regional and global issues.
He has served as a Permanent Representative of Nepal to the United Nations in New York (2009-12), during which he chaired the LDC Global Coordination Bureau for over two years and was a member of the LLDC Global Bureau.
He was Foreign Secretary with the Government of Nepal (2007-2009), Ambassador and Permanent Representative to the United Nations and the World Trade Organization in Geneva (2003-2007), Spokesman of the Foreign Ministry (1999-2002) and Joint Secretary (Director-General) responsible for South Asia, Europe and the Americas and Regional Organizations, Economic Relations and Coordination Divisions (1998-2003)