298 Nepali nationals fled from Ukraine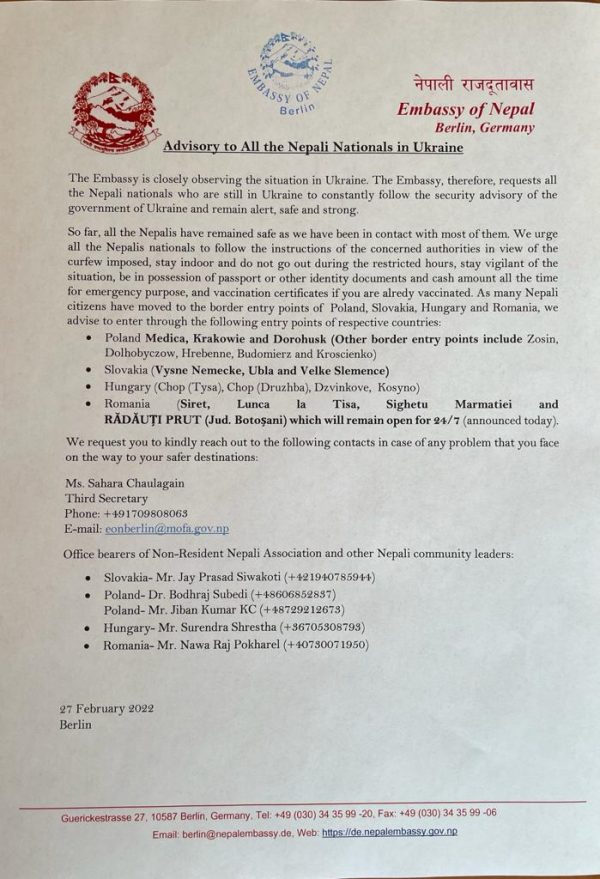 Kathmandu —  298 Nepali nationals have fled Ukraine, which is facing undergoing Russian aggression.
According to the Nepali embassy in Germany, three Nepalis trapped in the eastern Ukrainian city of Kharkiv have also escaped safely.
Most of those who have left Ukraine have entered Poland.
According to the embassy, out of 298 people, 232 have arrived in Poland, 39 in Slovakia, 23 in Romania and four in Hungary.
Another Nepali student is still with Indian students in Kharkiv and preparations are being made to rescue him along with Indian students.
Advisory of the Embassy of Nepal in Berlin as of 28 February 2022 pic.twitter.com/JXbRIbwN5U

— Embassy of Nepal, Berlin (@NepalBerlin) February 28, 2022