Nepal's transgender activist Bhumika Shrestha receives international recognition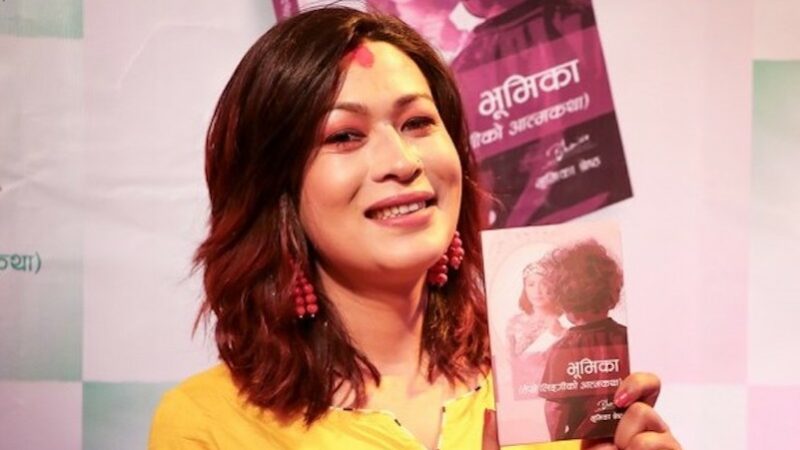 Kathmandu — The US Embassy in Nepal has announced that transgender rights activist Bhumika Shrestha will be awarded the US Department of States' prestigious International Women of Courage Award, 2022 for her dedication to improving the lives of the LGBTQI+ community.
This is the second year in a row that a Nepali has won the award. Last year, Muskan Khatun won the accolade for her work against acid attacks. US Secretary of State Antony J Blinken will host the annual IWOC Awards in a virtual ceremony."The First Lady of the United States, Jill Biden, will deliver remarks during the event, which will be livestreamed on www.state.gov on March 14," said the embassy.
Now in its 16th year, the Secretary of State's IWOC Award recognises women from across the globe who have demonstrated exceptional courage, strength, and leadership in advocating peace, justice, human rights, gender equity and equality, and the empowerment of women and girls, in all their diversity often at the cost of great personal risk and sacrifice.
Bhumika Shrestha is an LGBTQ+ activist from Nepal who received the 2022 International Women of Courage (IWOC) Award from the US government. The award is given to women around the world who promote women's rights and have shown leadership, courage, and willingness to sacrifice for others. For the last fifteen years, Shrestha has been working to address the challenges of the transgender community of Nepal. Whether it's leading a conversation about queer citizenship rights with the government or fighting for dignity and rights, Bhumika Shrestha has been stepping forward as a change agent since 2007. (Agencies)