Get colourful and creative this Holi, by turning spices into your DIY colour pallet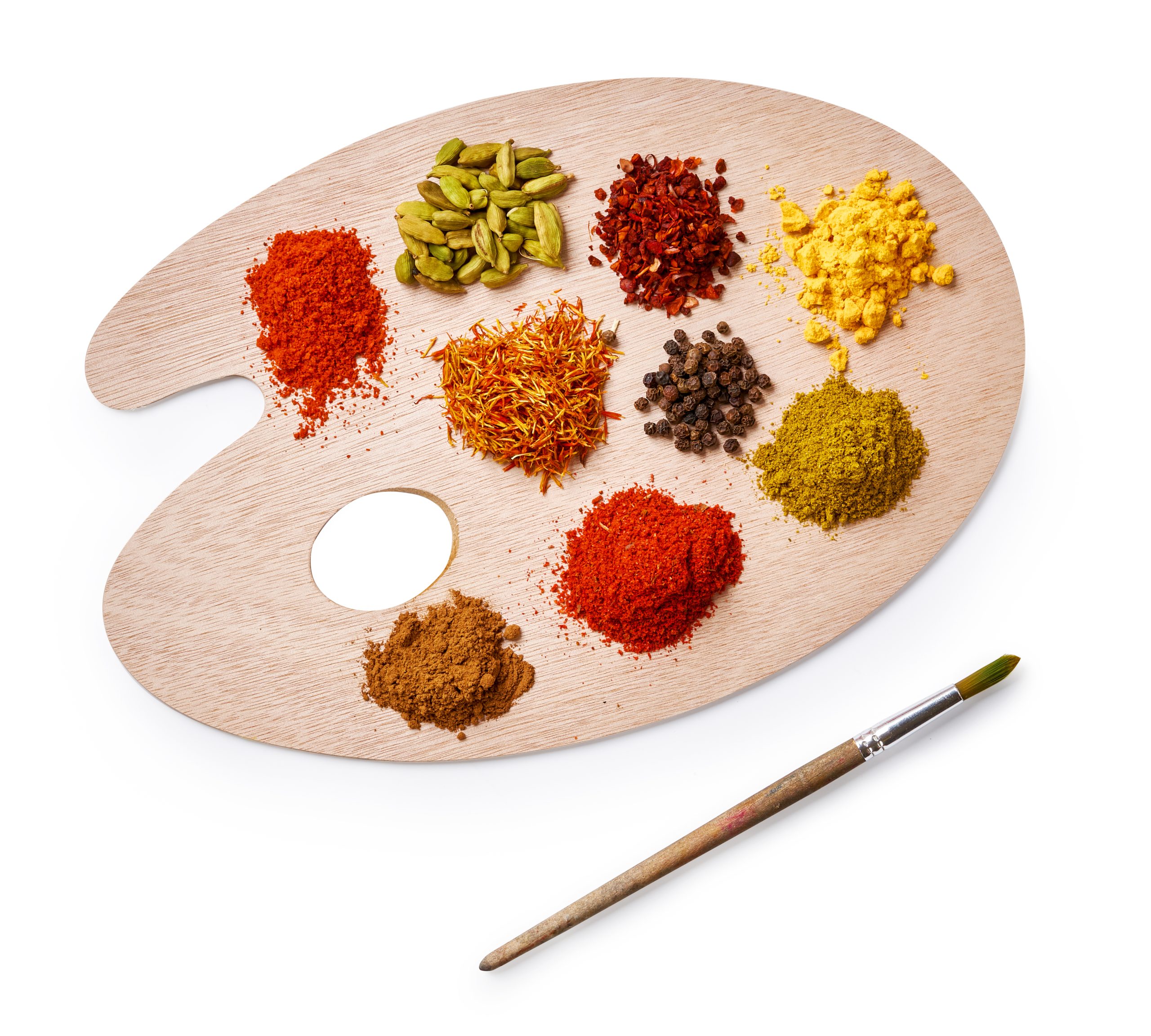 London — Millions of Hindus around the world are preparing to celebrate Holi, also known as the festival of colours.  The festival marks the beginning of the spring season in South Asian countries.  But these dates change on an annual basis, to be in sync with the full moon. Due to the nature of the festival, it has been celebrated by the majority of people from all religions, races, and geographical area across South Asia as a cultural festival rather than a religious festival.  the festival is very inclusive, as one of the main themes of the festival is unity. So, while the Holi Festival is rooted in Hindu tradition, it is a celebration that happens all over the world.
When is Holi celebrated?
Holi is celebrated in Phagun, the 12th month of the Hindu calendar, which corresponds to February or March in the Gregorian calendar. This year, the festival will be celebrated on March 18, though the festivities tend to run longer in some places.
This year celebrations with take place on Friday (March 18) .  The fectival brings together new and old friends, family, and acquaintances to celebrate the arrival of spring. With themes of positive change, new beginnings, love and compassion, common activities include throwing coloured powders and reuniting over delicious food.
What's the story behind Holi?
Holi celebrates the triumph of good over evil and there are various stories about its origin.
The most popular legend in Hindu mythology says the festival marks Lord Vishnu's triumph over King Hiranyakashyapu, who killed anyone who disobeyed him or worshipped other gods.
The king had a son called Prahlad who never worshipped his father and worshipped Vishnu instead. Hiranyakashyapu was so displeased that he conspired with his sister Holika to kill his son.
Holika agreed to kill her nephew, luring Prahlad into a pyre and trying to burn him. However, Vishnu came to Prahlad's rescue and Holika ended up burning in the pyre.
To this day, Hindu devotees celebrate Holika Dahan on the eve of Holi to mark the event by making bonfires in their neighborhoods.
So grab your 5 cupboard staples and get spice painting for some zero-waste fun during the festive period!
What you'll need:
A few ground spices including turmeric, chilli powder, cinnamon, cumin and coriander
A binding agent like water, non-toxic glue or poster paint
Basic art supplies like paint brushes, cotton balls, paper
To take things further, why not try your paint on various fabrics and materials, or grab cardamom seeds, dried flowers and chilli flakes?
Tip: Some spices like turmeric can be messy so watch out for stains! Be prepared with a table covering, apron or gloves to avoid the mess.
Recipe: 4-Ingredient Coconut Ladoos
Whilst your paint dries, or as a sweet midday snack – East End Food has provided 4-ingredient coconut ladoos?
Ingredients:
2 cups of East End Foods desiccated coconut + ¼ for rolling
¾ cups of condensed milk or coconut cream
2 East End Foods cardamom pods, powdered
12 East End Foods pistachios or other nuts for garnish
Method:
In a pan on a low flame, add the condensed milk/coconut cream and desiccated coconut.
Mix well and cook for 4-5 minutes. Ensure the mixture gets slightly thick and comes together.
Check for the sweetness and adjust as necessary (option to add honey, agave or sugar).
Mix the crushed cardamom and turn off the hob.
Let the mixture cool slightly and make round balls. You should get about 11-12 ladoos.
Roll the ladoo in the remaining desiccated coconut and garnish each with a pistachio or chosen nut.