Sadhguru appeals to save soil in a program organised at the U.K. House of Parliament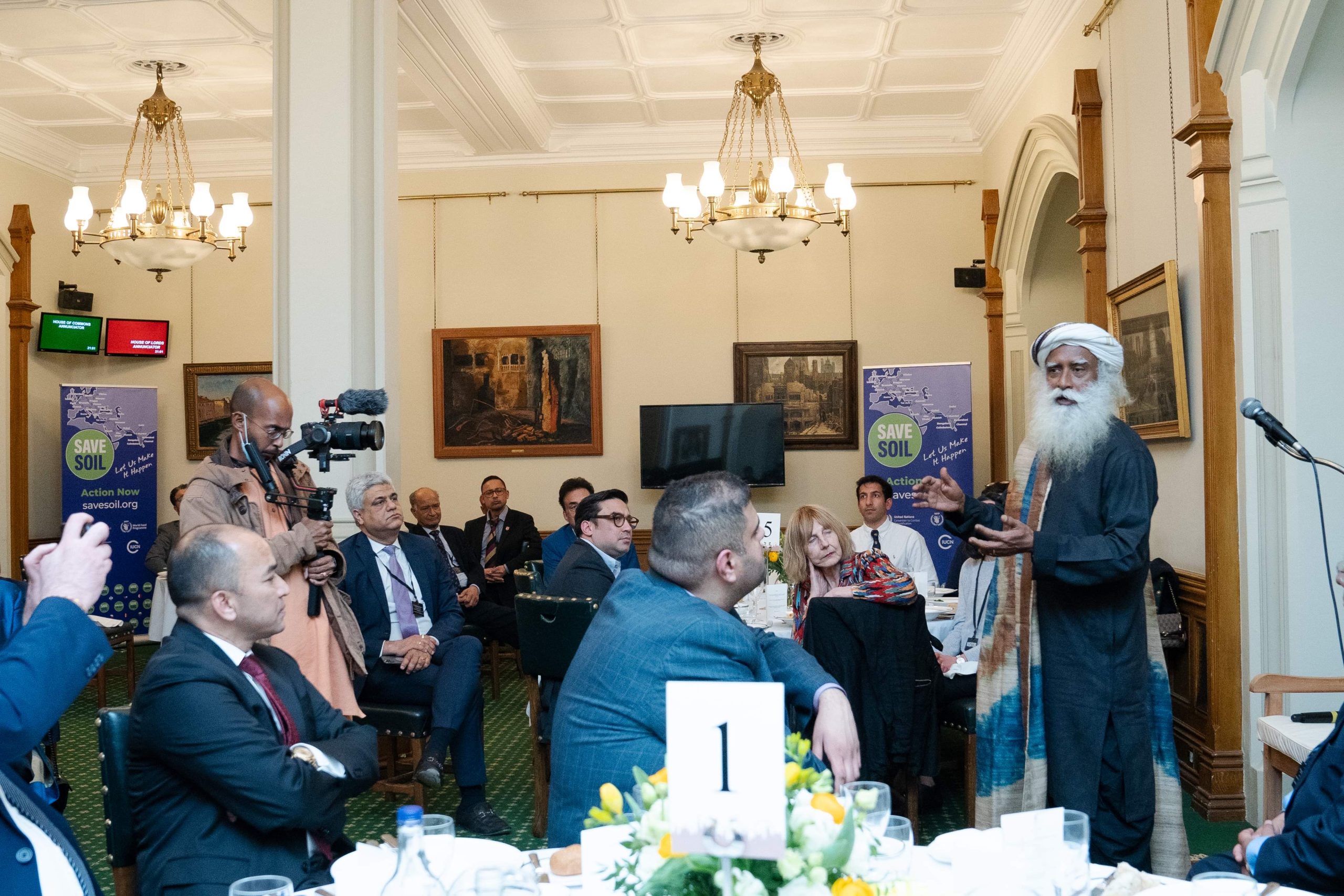 London – The world-renowned Yogi, Visionary and climate change campaigner, Sadhguru, has appealed the world leaders to take urgent action to save soil.
Addressing a program organised in his honour at the British Houses of Parliament, Sadhguru quoted scientists and UN agencies as predicting that the planet has cultivable soil for only up to 55 years and have warned of catastrophic food shortages that could plunge the world into brutal civil strife. In a strong, emotional appeal to the audience to join the movement, Sadhguru said, "Soil is the only magic where if you bury death, it sprouts life. We have come from this soil, we eat of this soil and when we die, we get back to the soil."
Spiritual leader Sadhguru has been working on a much-required cause to save the soil for the past 24 years. This year, he has ventured out on a 100-day journey across 27 nations to engage with global leaders and urge them to initiate a soil saving movement in their countries.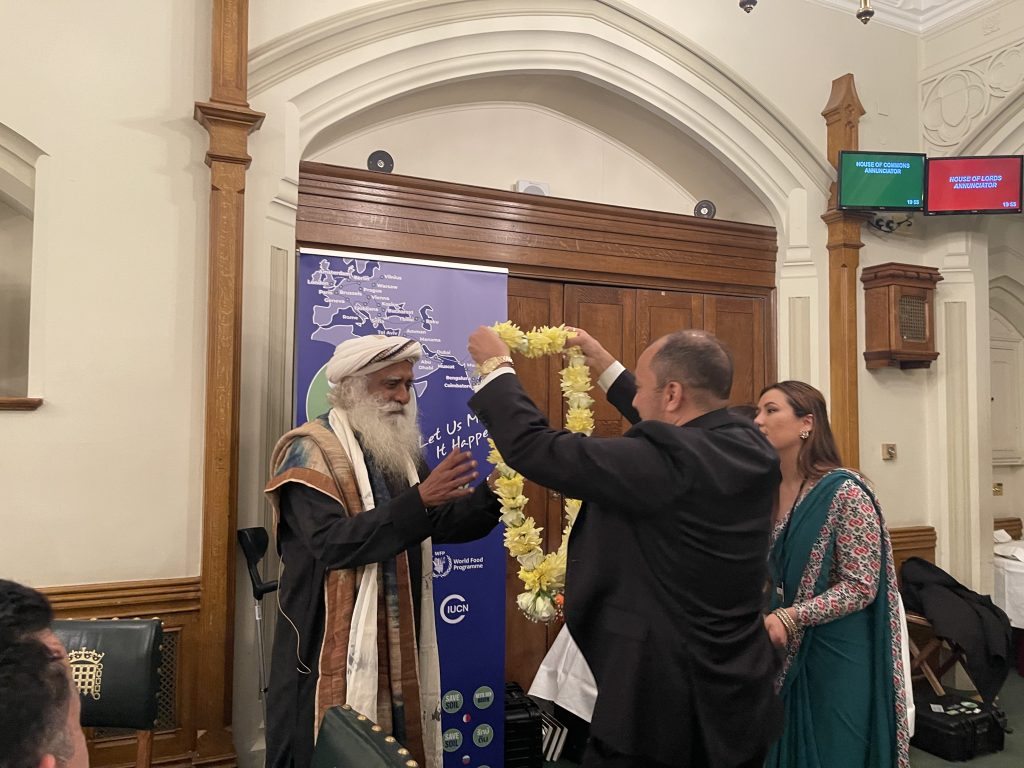 As founder of Isha Foundation, he has inspired thousands of volunteers and residents of the Isha Yoga Centre to take his vision ahead around many places of the world .
Beginning on 21st March, Sadhguru is embarking on a 100-day 30,000 km journey on a motorbike from London to southern India. His odyssey across the UK, Europe, and the Middle East aims to activate citizen support and global government policy action to revitalise soil.
The program was hosted by Baroness Verma who is the chair of UN women's National committee, former under secretary of State of international development. It was organised and sponsored by Rabindra Jung Lamichhane (Ravi), an entrepreneur, philanthropist and  Vice chair of U.K. Nepal Trade and Investment Forum.
"It's my pleasure to support the "Save Soil" campaign launched by respected Sadhguru. It is the duty of we all human beings to help save lives of creatures including humans by saving the soil which is degrading day by day," he added.
Many MPs from both of the House form the U.K. , diplomats including  India , Nepal, security officials, policy makers , influencers and journalists attended the program.
Nepali embassy in London also hosted an event to welcome Sadhguru on the same day. Nepali community leaders and businessmen took part in the programme.