Nepalese Community U.K. celebrated Nepali New Year through running event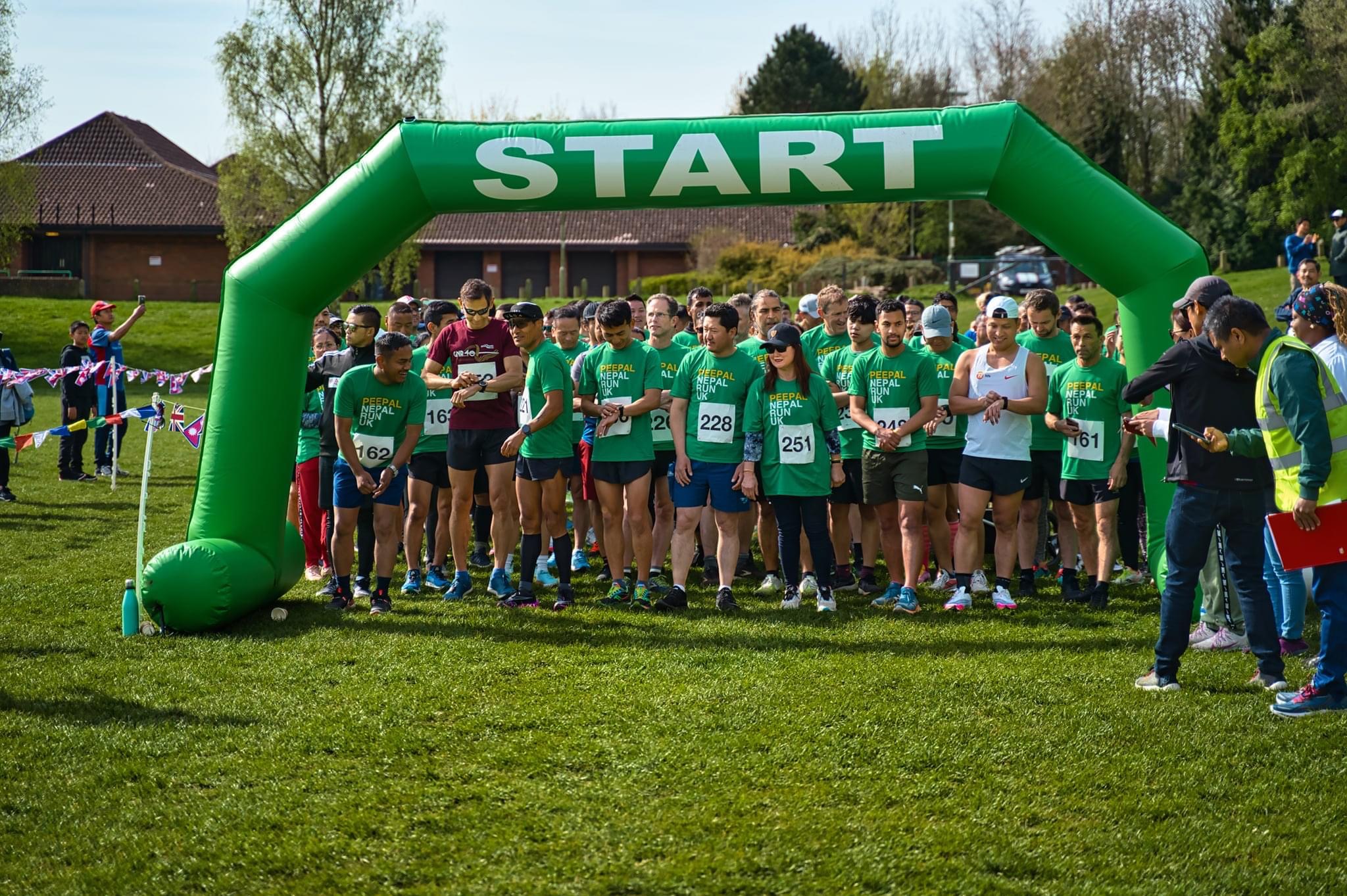 London —   Nepali community in the UK has celebrated Nepali New Year by participating  in the 5K run event organised by Nepal Run  U.K.
Around  200 people participated in the race commenced at  The War Memorial Park, Basingstoke.
The adults 5K run started at 10 am and the under-13 2K run started at 11 am.
The program  was inaugurated by Roshan Khanal, Deputy Chief of Mission at the Nepali Embassy in London.  Speaking on the occasion, Deputy Chief Khanal said "such activities would be important for health awareness and brotherhood and unity among the Nepali community."  She also said that the embassy would extend full support to such programs.
The run was supported by Pokhreli Forum UK and the Beijingstock Napli  Community. The main sponsor of the race was Peepal  Mortgage and co-sponsor was AESN.
The race was organized on the occasion of  Nepali New Year.     "The aim of the program was to promote  health and fitness awareness and also to support integration between the  British  and the Nepali community", coordinator of  the program , former president of NRNA U.K.  Poonam Gurung said.
The fund  collected from the run will be donated to charities Dom Cafe, Pokhara Marathon and Dharan Run, Dr Jagan Karki , secretary of Nepal Run U.K. stated.
Before the inauguration of the race, a minute's silence was observed in honor of the late Daman Gurung, the runner of Nepal Run who  passed away on April 13 .
Singer Elena Gurung from Nepal, Conservative Beijingstock President Effie Grant and representatives of Nepali organizations participated in the race.
President of Nepal Run Santosh Rai, President of Pokhareli Manch UK Karam Gurung, Former President Man Prasad Gurung, Woolwich  Rider Club and others helped to make the race a success.