A human found in Nepal with a 70 centimetres long hairy tail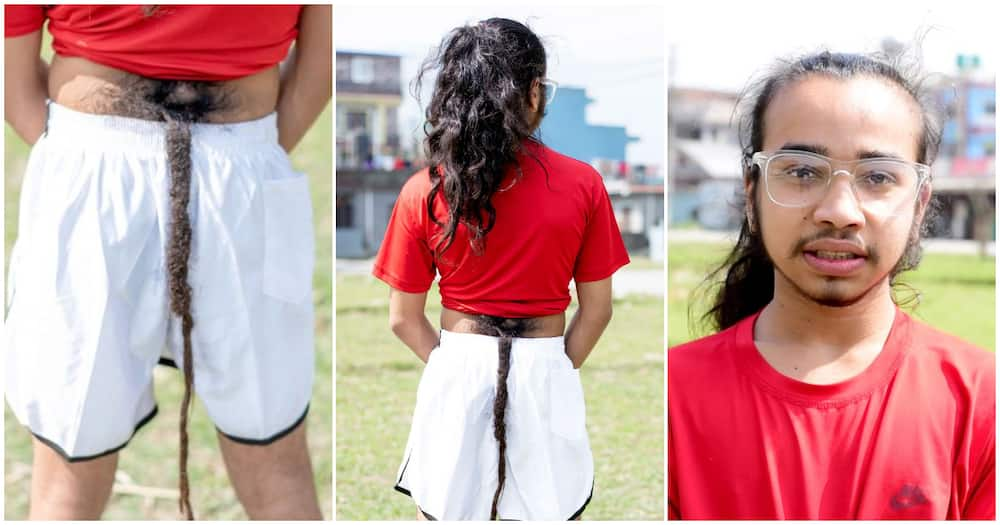 Kathmandu — A teenager is found in Nepal with a  hairy tail that is 70 centimeters long.
Deshant Adhikari who is  16 years old used to be shy of the long hairy appendage.
According to a media report, his parents took him to several hospitals in Nepal and even abroad to find treatment for the appendage extending from his coccyx.
They recently saw a local priest who claimed that Deshant was the reincarnation of Lord Hanuman.
In fact, Deshant has even gone viral on TikTok for his unusual condition.
The teen is now comfortable showing it to the world.
"A video of me went viral on TikTok and now a lot of people know me as the boy with a tail, and I feel good about it," Deshant was quoted as saying by Mirror.