Rahul Gandhi dances in Kathmandu, vibration reaches New Delhi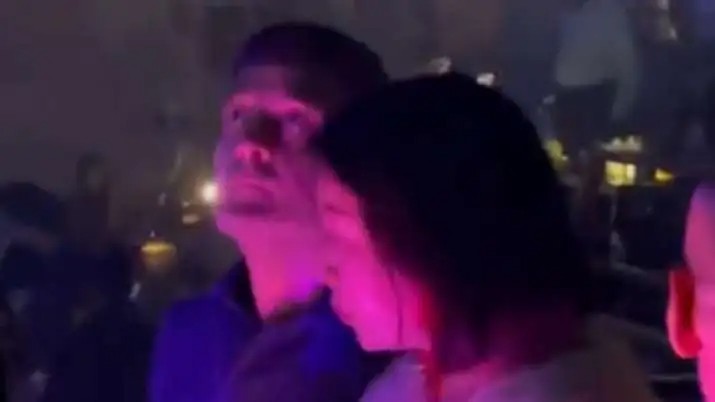 Kathmandu: Rahul Gandhi, a popular face in Indian politics, is trending on social media.
Gandhi, a former president of the Indian National Congress, landed at the Tribhuvan International Airport in Kathmandu on Monday to attend his friend's wedding.
Soon after attending the wedding ceremony at Hotel Marriot, Gandhi reached Kathmandu's famous nightclud–LOD (Lord of Drinks)–for a party.
In no time, a video of Gandhi partying at LOD went viral on social media, and he was heavily mocked by Indian politicians, especially ruling Bharatiya Janta Party's leaders and cadres. Some are even spreading the false news that Gandhi was with the Chinese ambassador to Nepal.
"Rahul Gandhi tweeting about pathetic state of Indian economy from a pub in Kathmandu along with Chinese ambassador to Nepal. Congress must explain this alliance [SIC]," wrote Sashi Kumar, Social Media Co-Convenor of BJP Uttar Pradesh, posting the video on his Twitter.
It has been learnt that Gandhi was in Kathmandu to attend the wedding ceremony of his friend. The Indian National Congress has already clarified that Gandhi is in Nepal to attend a wedding of a journalist friend.
However, criticisms against Gandhi, including insulting remarks, continue to be posted on Twitter.
Amit Malviya, In-charge of BJP's National Information & Technology Department and Co-incharge West Bengal wrote: "Rahul Gandhi was at a nightclub when Mumbai was under seize. He is at a nightclub at a time when his party is exploding. He is consistent. Interestingly, soon after the Congress refused to outsource their presidency, hit jobs have begun on their Prime Ministerial candidate…". This post has been retweeted over 1,600 times as of this writing.
Rahul Gandhi was at a nightclub when Mumbai was under seize. He is at a nightclub at a time when his party is exploding. He is consistent.

Interestingly, soon after the Congress refused to outsource their presidency, hit jobs have begun on their Prime Ministerial candidate… pic.twitter.com/dW9t07YkzC

— Amit Malviya (@amitmalviya) May 3, 2022
However, some others have argued that it is his right to participate in the wedding party. "How on earth is it anybody's business whether @RahulGandhi or anybody else is in nightclub or at wedding in private time?," wrote Mahua Moitra. "Sick @BJP trolls in charge should stick to doing what they do best- leading double lives with beer in teapots." Source: Nepal Live Today