Nepal's local polls: Here is what you need to know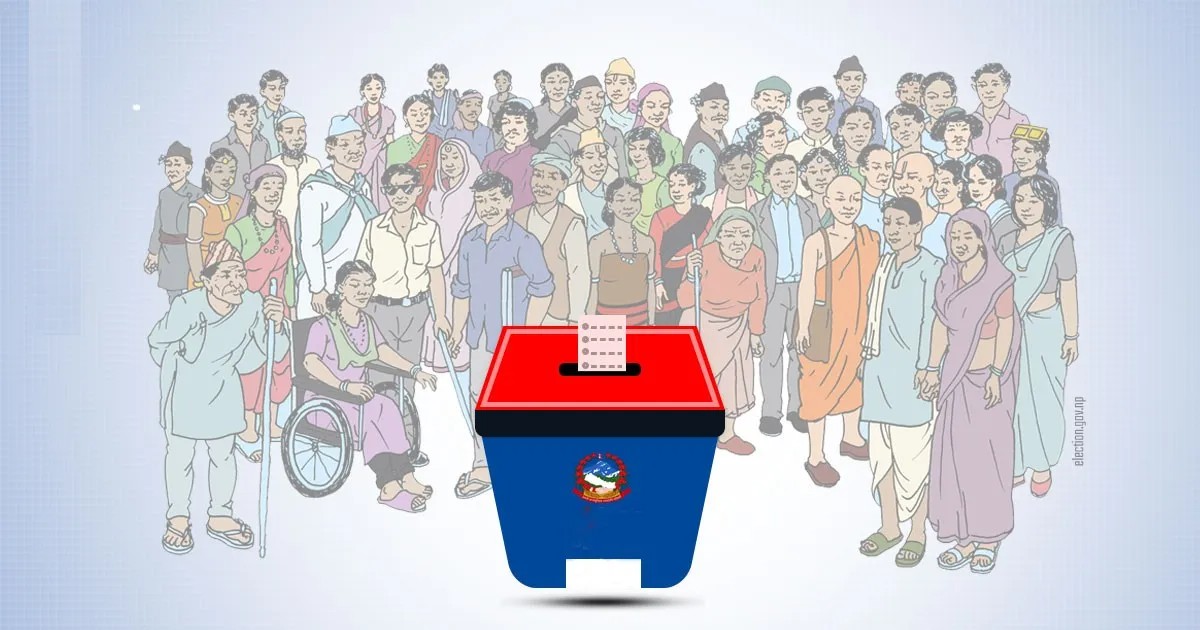 Kathmandu: Nepal, a country of nearly 30 million people, is holding local elections on May 13. With a little over 17.73 million registered voters, the elections are supposed not only to give a picture of Nepal's political landscape but also test the strength of major political parties.
This is the second local-level election after the country formally adopted the federal republic system after the promulgation of the new constitution in 2015.
Spheres of governments and local bodies
On May 28, 2008, the newly-elected Constituent Assembly declared Nepal the Federal Democratic Republic, abolishing the 240-year-old monarchy. Following the regime change, the 2015 Constitution set out a new federal structure for Nepal with three spheres of government–federal, provincial and local. 
In the new federal setup, Nepal has established seven provinces and 753 local government units with six metropolitan cities, 11 sub-metropolitan cities, 276 municipalities and 460 rural municipalities [popularly known as Gaun Palika].
Other numbers at a glance
Nepal's law requires that a person should be 18 years to be eligible to vote in federal, provincial, and local elections. And every eligible voter should have their names registered with the Election Commission.
Out of 17.73 million total registered voters, 8.74 million are females, 8.99 million are males, and 183 have been registered in the 'other' category. 
Nepalis living abroad will not be able to vote. Four years back in 2018, the Supreme Court issued a directive order to the government for ensuring voting rights for Nepalis living abroad but it has not been implemented yet, the main reason why Nepalis living abroad cannot vote in the local elections.
Though Nepal's latest population census 2021 shows that women make up 51.04 percent of the country's total population, fewer females are registered as voters. 
According to a bulletin published by the Election Commission of Nepal on May 5, a constitutional election management body, as many as 145,007 candidates are contesting in the elections. Out of total candidates, the number of women is significantly less than men–55,695 compared to 89,312 men. 
According to the Election Commission, there will be 10,756 polling stations and 21,955 voting booths across the country. 
Use of paper ballots
Though the use of electronic voting machines becomes the subject of discussion every election time,  EVMs are not going to be used during the local polls.
EVMs had been used in Kathmandu Constituency-1 during the first Constituent Assembly elections in 2008. 
This time, voters in the local elections will use the same old system: paper ballots that are cast in person and counted by hand. As always, voters get their fingers marked with indelible ink before they get ballot paper.
Major political parties and  alliances
In Nepal, two major political parties–the Nepali Congress and the Communist Party of Nepal-United Marxist Leninist (CPN-UML)–are trying to show their strength. 
Democrat versus Communist dichotomy has been deconstructed. The ruling coalition has continued their togetherness. 
The grand old party Nepali Congress has formed an alliance with Maoist and other three political parties, all of them are either communist or with domination by Communist leaders.
This many fear will have costly consequences for Nepal's democracy. With alliances with radical Communist forces, Nepali Congress leaders have compromised fundamental values of democracy: justice, press freedom, and human rights among others.
On the other hand, Nepal's largest communist party–CPN-UML–has joined hands with what is seen as right-wing and pro-monarchist political formations such as Rastriya Prajatantra Party-Nepal and Nepal Pariwar Dal. UML has been building coalitions based on where its interests meet. In Tanahun, for example, UML has forged an alliance with rival factions of the Nepali Congress.
In a nutshell, alliances are formed on the basis of opportunism. Ideological differences and vision of development could not be an issue of any alliance or political parties.
Popularity test of major political parties
The vote in the country is expected to be a crucial strength test for major political parties of the country. The results will not only indicate the popularity of major political parties but also give a sense of people's choice in the upcoming polls to elect new provincial and federal parliaments. 
It is likely that Nepal will hold provincial and federal elections around the end of this year.