Russia hits Ukraine's east as Finland moves toward NATO bid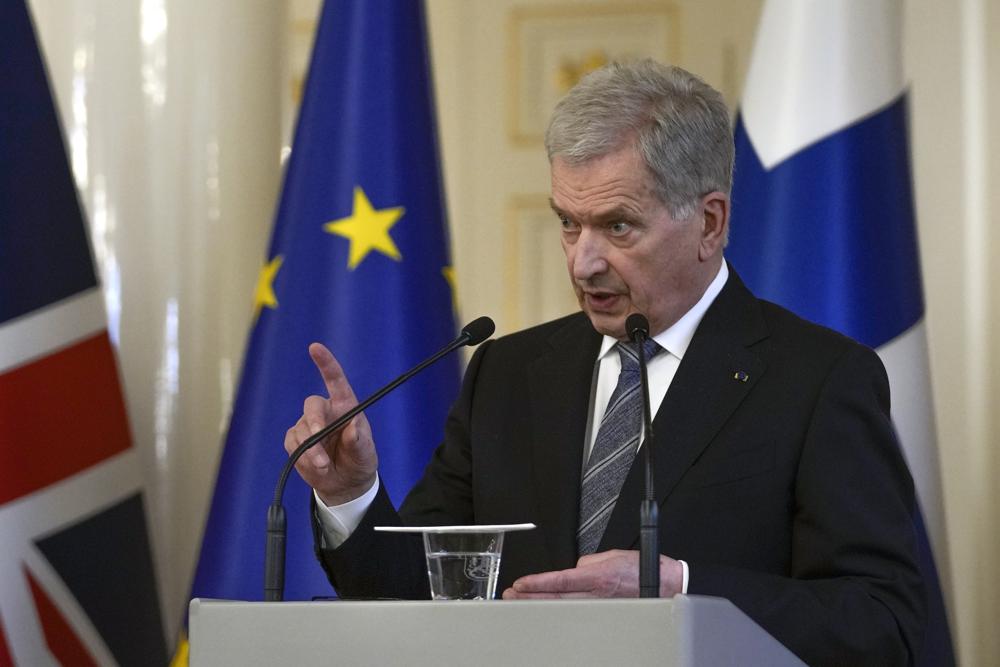 KYIV, Ukraine (AP) — Russian forces unleashed airstrikes on the last pocket of Ukrainian resistance in the besieged city of Mariupol and pressed their advance on towns across the country's east, Ukraine's military said Thursday.
As the war, which has ground to a stalemate, wrought more death and upheaval, its globe-shaking repercussions spread, with Finland announcing plans to end decades of neutrality and seek NATO membership.
Finland's president and prime minister said Thursday that the Nordic country should apply "without delay" for membership in the Western alliance, founded in part to counter the Soviet Union. The announcement means Finland is virtually certain to seek to join the military alliance, though a few steps remain before the application process can begin. Neighboring Sweden is expected to decide on joining NATO within days.
NATO's support of Ukraine — particularly by supplying weapons — has been critical to Kyiv's surprising success in stymieing Russia's invasion, which began on Feb. 24. Many observers thought Moscow's larger and better-armed military would be hard to stop, but the Ukrainians have bogged Russian troops down and thwarted their goal of overrunning the capital. Click here to read more.