Indian PM in Buddha's birthplace in Nepal: Here is what he said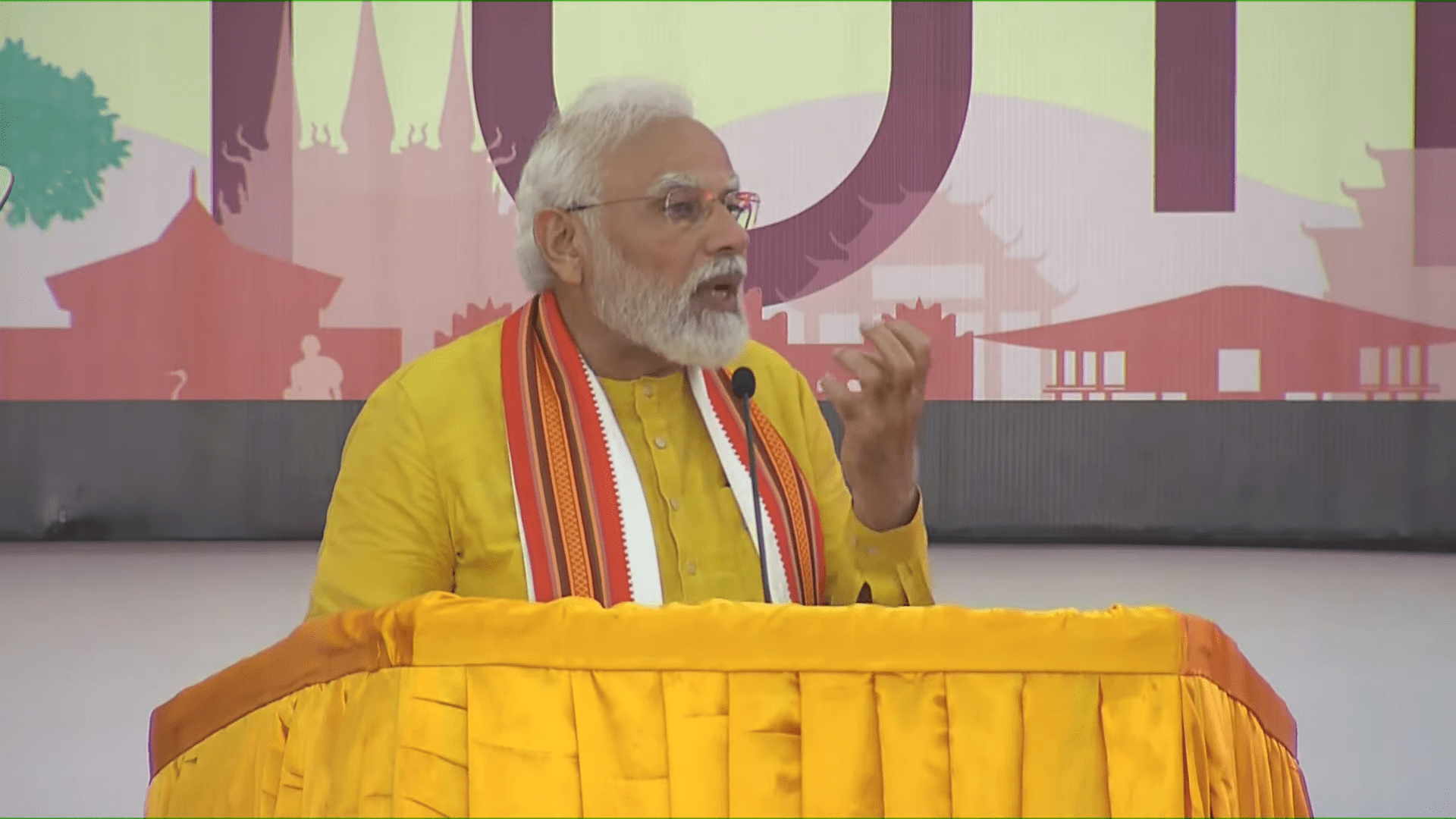 Lumbini: While addressing the Buddhya Jayanti celebration in Lumbini, Indian Prime Minister Narendra Modi extolled the Buddha's teachings, appreciated age-old Nepal-India relations and said that Lord Ram is incomplete without Nepal.
"Relationship between India and Nepal are as old and unshakeable as the Himalayas," he said while mentioning that the construction of the Lumbini Museum in Nepal is an example of Indo-Nepal Cooperation. "We also decided to establish Dr Ambedkar Chair for Buddhist Studies in Lumbini Buddhist University," the Indian PM announced.
Modi expressed the hope that youths of Nepal and India will spread the teachings of the Buddha across the world. "I'm confident of the role India and Nepal's youth will play in taking the teachings of Buddha to the world," he said.
The Indian PM said that Sarnath, Bodhgaya and Kushinagar in India and Lumbini in Nepal are the holy places and a symbol of common heritage and shared values between Nepal and India.
The Indian PM mentioned that Buddha is embodiment of the collective understanding of humanity. At the same time, he also said Lord Buddha is a symbol of unity. "The growing and strengthening friendship between India and Nepal will work for the benefit of entire humanity amid the kind of global situation that is emerging today," he announced. "The devotion to Lord Buddha binds us together, makes us members of one family."
Modi said that people of Nepal are happy with the fact that a grand temple of Lord Ram is being built in India. "Without Nepal, our Lord Ram is incomplete," he said.
The energy of the place where Lord Buddha was born, gives a different feeling, he said. "I was happy to see that the Mahabodhi sapling I had gifted in 2014 for this place, is now growing into a tree." Source: Nepal Live Today