North Korea reports 8 deaths as Kim laments Covid response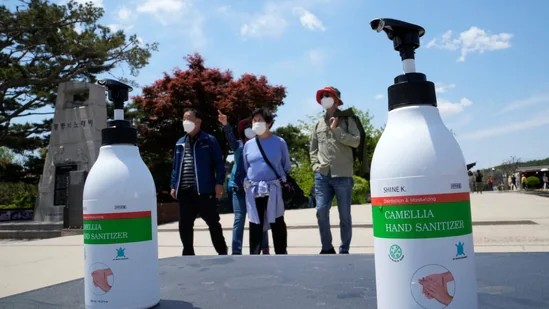 North Korea on Monday reported 8 new deaths and 392,920 more people with fever symptoms amid a growing Covid-19 outbreak as leader Kim Jong Un blasted officials over delays in medicine deliveries and ordered his military to get involved in the pandemic response in the country's capital, Pyongyang.
The North's emergency anti-virus headquarters said more than 1.2 million people fell ill amid a rapid spread of fever since late April and about 564,860 are currently under quarantine. The eight new deaths reported in the 24 hours through 6 p.m. Sunday brought its death toll to 50.
State media didn't specify how many of the fever cases and deaths were confirmed as Covid-19 cases. Experts say North Korea likely lacks testing supplies and equipment to confirm coronavirus infections in large numbers and is mostly relying on isolating people with symptoms at shelters.
Experts say the failure to slow the virus could have dire consequences for North Korea, considering its poor health care system. Its population of 26 million people are believed to be mostly unvaccinated after their government had shunned millions of shots offered by the U.N.-backed COVAX distribution program, likely over concerns related to international monitoring requirements. Read full news at Hindustan Times.