Sri Lankan police arrets ruling party's MPs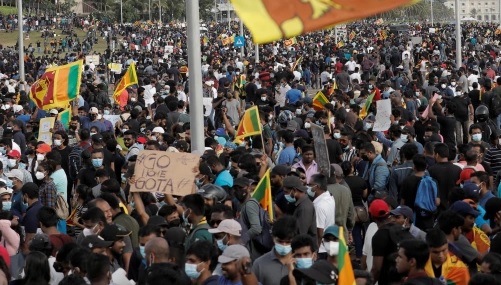 Colombo: Sri Lankan police arrested two ruling party MPs on Wednesday for allegedly instigating mob violence that led the island nation into days of unrest and left nine people dead last week.
The members of parliament from President Gotabaya Rajapaksa's party were questioned by criminal investigators on Tuesday evening and detained overnight, according to a police official.
Sanath Nishantha and Milan Jayathilake were among 22 politicians–including former prime minister Mahinda Rajapaksa and his son Namal–whose passports were seized last week following allegations that they instigated the violence.
On May 9, thousands of ruling party supporters who were bussed into the capital attacked a peaceful demonstration by anti-government protesters.