Nepali man named world's shortest teenager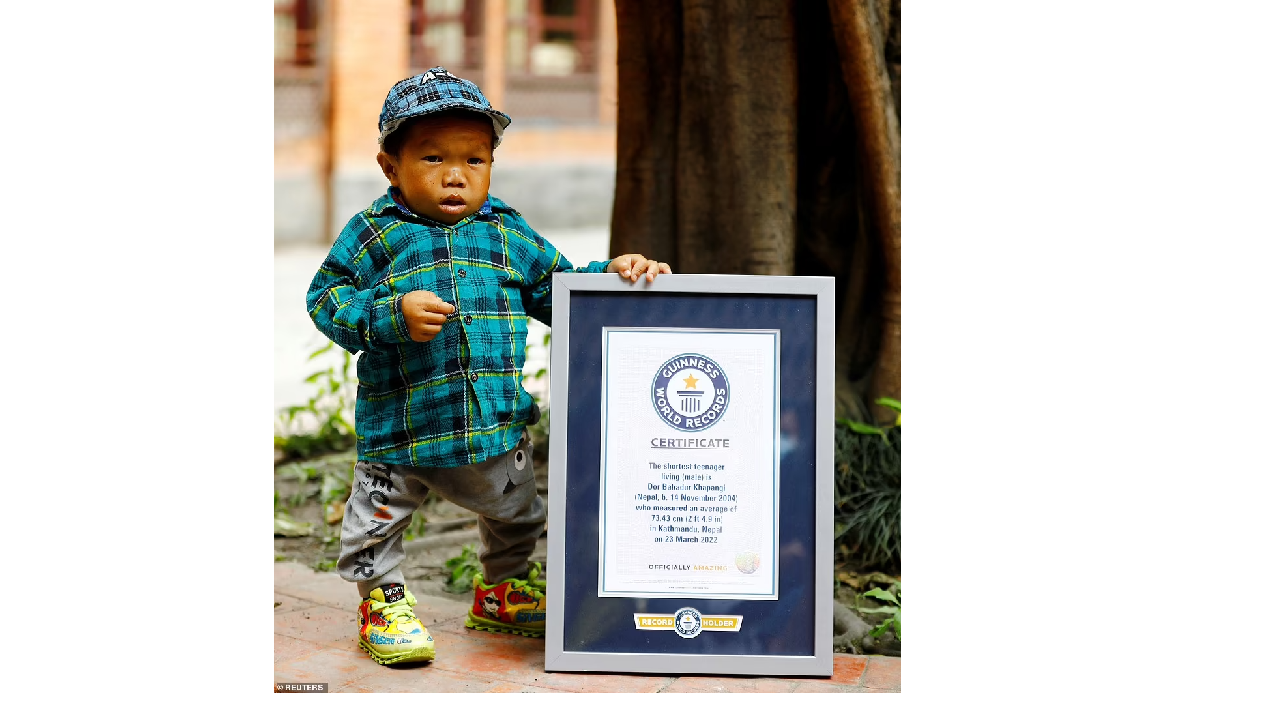 Kathmandu: A Nepali man has been named the world's shortest teenager.
Dor Bahadur Khapangi, 18, who measures just 2ft 5in (73.43cm) has received the title from the Guinness World Records in Kathmandu.
Chief Executive Officer of the Nepal Tourism Board Dhananjay Regmi handed Khapangi the framed certificate at a ceremony organized by Guinness World Records.
The official certificate names Khapangi as the 'shortest teenager living (male)' on March 23.