Roundup: Bangladesh relaxes rules to boost remittance inflow, forex reserves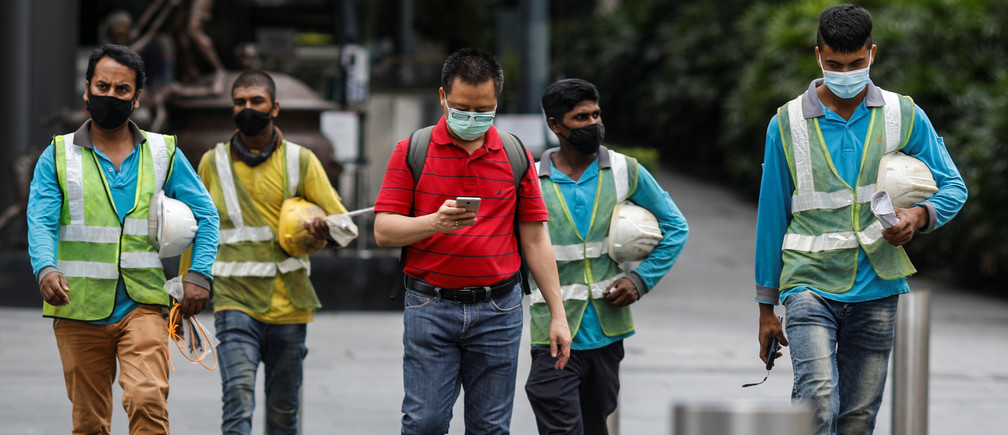 DHAKA — In its bid to boost shrinking forex reserves, the central bank of Bangladesh has relaxed rules to woo more remittances from millions of Bangladeshis living and working abroad.
The Bangladesh Bank Monday issued a circular, saying non-resident Bangladeshis will not require presenting documents while sending over 5,000 U.S. dollars in remittance in order to qualify for the 2.5 percent cash incentive given by the government.
This relaxation will remain in effect until further notice, the circular added.
The Bangladeshi government in January increased the cash incentive on the remittance exchange rate to 2.5 percent from the previous 2 percent to encourage migrants to use proper channels to send money home.
The government's latest decision on incentive came as the remittance inflows have been falling in the recent months.
In the current fiscal year 2021-22 (July 2021-June 2022), Bangladesh has reportedly received 18.62 billion dollars in remittances, compared to 24.77 billion dollars in remittances in the previous financial year (July 2020-June 2021).
Remittances from over 10 million Bangladeshis living and working abroad, along with garment exports income, are significant sources of foreign exchange reserves for Bangladesh.
In order to boost shrinking forex reserves, the Bangladeshi government last week restricted foreign trips of its officials under operating and development budgets.
The country's Ministry of Finance said in notification that all types of foreign trips, including exposure visits, study tours, workshops and seminars for all government officials will be stopped until further notice in a bid to reduce the pressure on the country's forex reserve.
The move came a day after the central bank of Bangladesh toughened its rules for luxury and non-essential imports like sports utility vehicles, washing machines, air conditioners and refrigerators.
All the latest moves are expected to support Bangladesh's foreign currency reserves, which recently have come down to less than 42 billion dollars, still enough to cover the country's five-month import bills.
For a growing economy like Bangladesh, forex reserves equivalent to six months' import bills are considered adequate.
Bangladesh's foreign exchange reserves crossed the 48-billion-dollar mark in August last year, the highest ever in the history of Bangladesh, due to a slowdown in imports and rising remittance and export earnings during the pandemic.  (Xinhua)