Sri Lanka's PM sworn in as finance minister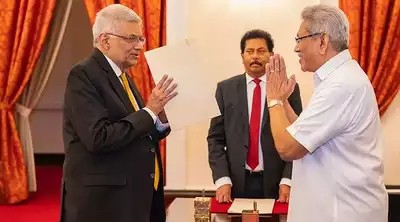 New Delhi: Ranil Wickremesinghe, Sri Lanka's prime minister, was sworn in as the country's finance minister on Wednesday. According to the president's office, he will now lead discussions with the International Monetary Fund (IMF) for a loan package to help the country escape a crippling economic crisis.
President Gotabaya Rajapaksa swore in Prime Minister Ranil Wickremesinghe as finance, economic stabilization, and national policies minister this morning, according to a statement from the president's office.