Thousands dispaced in DR Congo in urgent need of food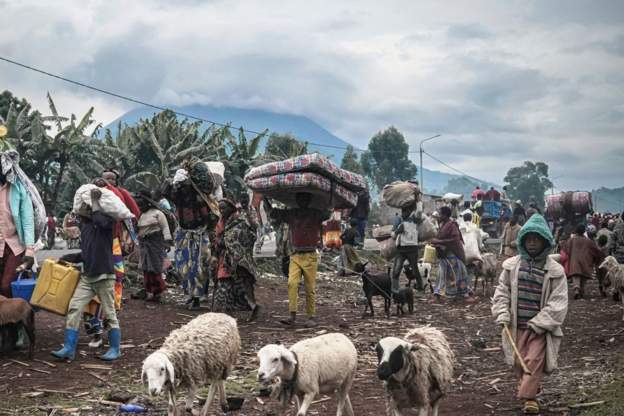 UK: According to the UN, more than 80,000 people have been displaced by violence in eastern DRC and are in urgent need of food.
In the North Kivu region, fighting between government forces and rebels from the March 23 Movement (M23) has surged in recent weeks.
This week, confrontations expanded south to roughly 20 kilometers (12 miles) from Goma town, the province seat.
According to the UN Office for Humanitarian Affairs, Ocha, many who have been displaced have sought refuge in makeshift shelters, churches, and schools.
If the fighting continues, humanitarian groups fear the worse for the refugees.
The province's governor's spokeswoman stated on Wednesday that they were "fronted with this extremely frightening issue."