Sri Lanka PM invites protesting youth to join governance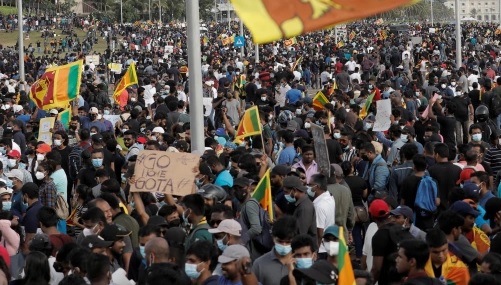 Colombo: Sri Lanka's prime minister said Sunday that protesting youth groups will be invited to be part of governance under political reforms he is proposing to solve the country's political crisis triggered by an economic collapse.
Prime Minister Ranil Wickremesinghe said that under proposed constitutional reforms, the powers of the president will be clipped and those of Parliament strengthened. In a televised statement to the nation, he said that governance will be broad-based through parliamentary committees where lawmakers, youth and experts will work together.
"The youth are calling for a change in the existing system. They also want to know the current issues. Therefore, I propose to appoint four youth representatives to each of these 15 committees," Wickremesinghe said.